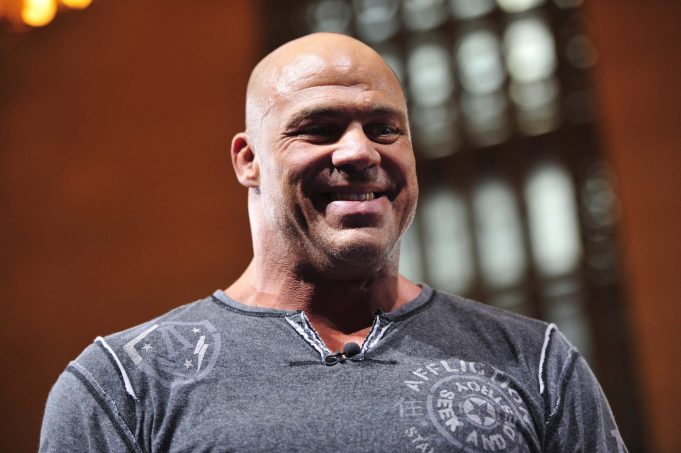 Former WWE executive Linda McMahon has been confirmed to President Donald Trump's cabinet and wrestler Kurt Angle says she's the right person for the job.
Wrestling legend Kurt Angle said that Linda McMahon is a perfect fit for President Donald Trump's cabinet.
According to the Associated Press, earlier this week McMahon was confirmed to lead the Small Business Administration after an 81-19 vote. Senate majority leader Mitch McConnell said that McMahon will focus on growing jobs and not government bureaucracy. She was the chief executive officer of World Wrestling Entertainment, Inc.
This isn't the first time that the former WWE executive has been involved in politics. After she left the WWE, she ran for the Senate in Connecticut twice, but lost both races. Before the confirmation Angle said that the former WWE executive should get the job.
"She has done the business aspect of that company for all this time. She deserves that. If anybody is going to be able to represent the United States for small businesses, it's Linda McMahon," he told Forbes.
"She has taken WWE from a semi-small company into a worldwide mecca. She singlehandedly did that. Vince was more the hands-on approach, as far as entertainment was concerned, but Linda McMahon deserves that job more than anybody and I'm so happy for her."
He also said, "If you doubt Linda McMahon, you'd have to be literally crazy."
Angle believes that McMahon is the right person for the job because she is a genius Last week Linda's family, including Vince McMahon, Stephanie McMahon, Shane McMahon, and Triple H, joined her at the White House as he met with Trump to make it official, according to TMZ Sports.
Time will tell if Angle was right about McMahon.