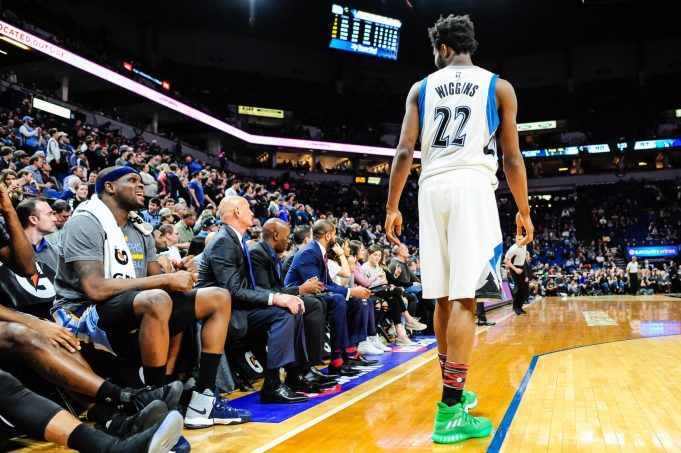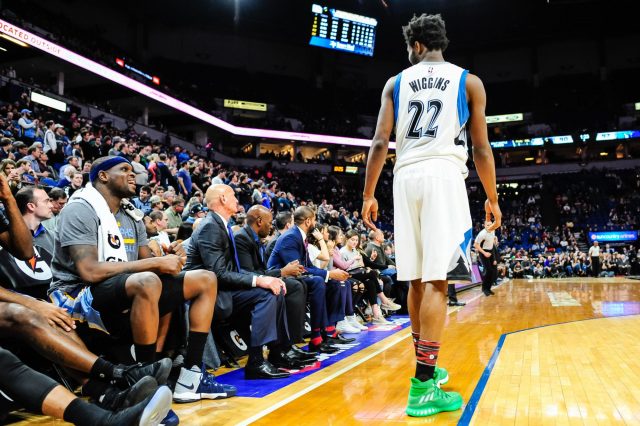 Small Forward:
Andrew Wiggins, Minnesota Timberwolves:
T
his game will have a good pace and high projected total. Two keys ingredients to daily fantasy success. With
Zach LaVine
out, Wiggins receives almost a 6% usage bump. That is a big number and this is what makes him a very intriguing tournament option on this slate. There are only two players on the T-Wolves now who can score the ball regularly, Wiggins and Towns. Both are great plays and both have tremendous upside. With the up and down pace of this game, it feeds right into Wiggins biggest strength of scoring on fast breaks and getting quick buckets. Wiggins is a guy you need in your lineup tomorrow, so do it.
With the injury to Rudy Gay, Matt Barnes has seen a big uptick in minutes and his production. His price is starting to rise but it is still at a good price to roster him in your lineups. I personally don't think he is a very good basketball player at this point in his career but it is hard to ignore someone who is getting the minutes that Barnes is. The matchup isn't great and that will drive his owner percentage down and that is another reason why I'll be rostering him. With DeMarcus Cousins out, he and Darren Collinson will be relayed on more to score the ball. Sometimes you have to go with the average player in a great situation, in this case, Barnes is a good play at small forward.