New England Patriots' quarterback Tom Brady and New York Giants' wide receiver Odell Beckham Jr. have in the past shared a mutual respect for one another.
The pair swapped signed jerseys following the Patriots-Giants 2016 preseason finale at MetLife stadium. After Brady's historic fifth Super Bowl this past Sunday, Beckham posted an Instagram of the moment of the swap to salute the Patriots' signal caller.
Beckham, however, respects more than just Brady's game on the gridiron. The Giants' wideout also paid homage to the four-time Super Bowl MVP's Instagram skills as well.
In a post picturing Brady hoisting the Lombardi Trophy, he referenced the famous Doctor Phil interview in his caption "Catch me at the parade How Bout Dat." Beckham clearly amused responded with the comment "caption of the year how you dat."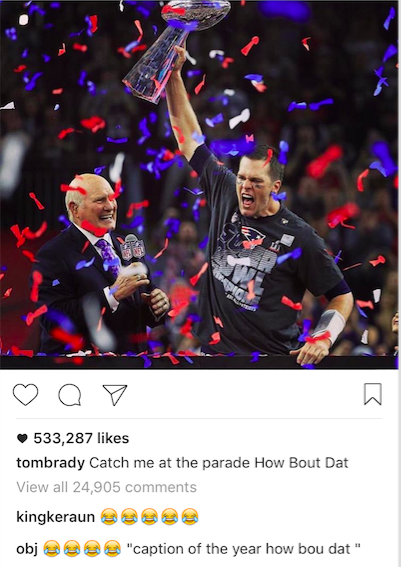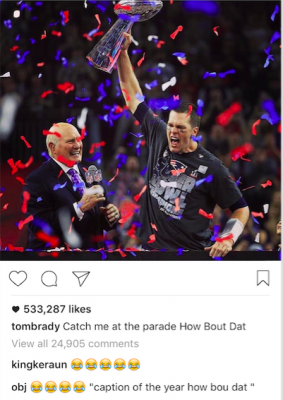 Both Beckham and Brady were already known for their respective excellent social media games prior to this. It seems greatness truly does recognize greatness.