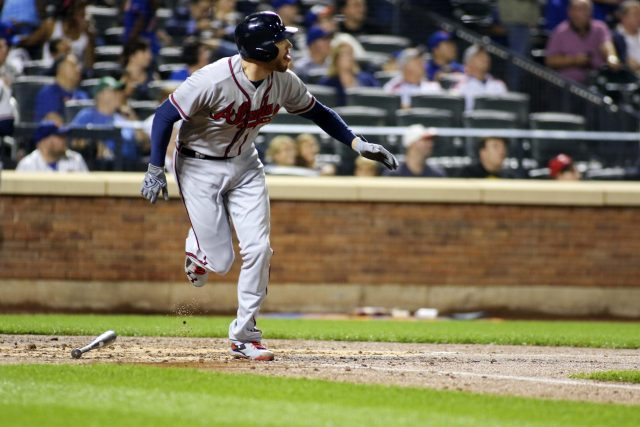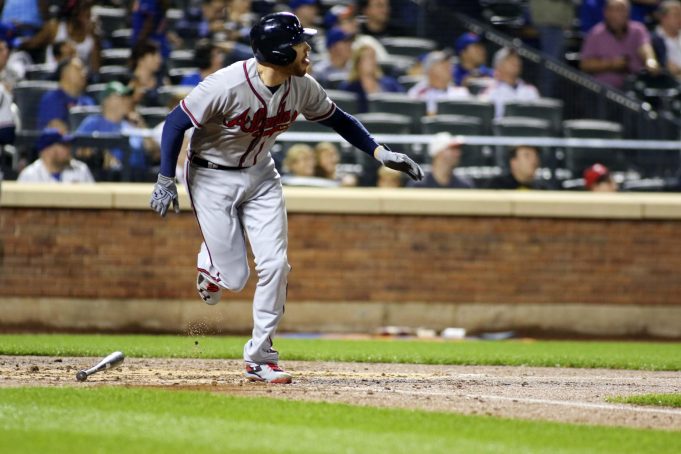 6. Freddie Freeman, Atlanta Braves
He has been in some pretty bad lineups over the last couple of years (trust me I know; I might be the last braves fan left on earth). It has been tough to watch; he has been an all-star caliber player on a team that hasn't had a lot of major league talent. Last year, Freeman finished the year with 100 runs, 34 home runs, 91 RBIs and a .304 average and a .400 OBP. Those are great numbers across the board and Freeman is in a much better lineup now than at the start of last year.
He isn't a popular name on draft day, but he can be a player who you draft in the middle rounds and he will provide production of early round player. The Braves are a team on the rise and the talent around him will be very good sooner rather than later. That only means his numbers will go up and can be a good value in keeper and dynasty leagues.