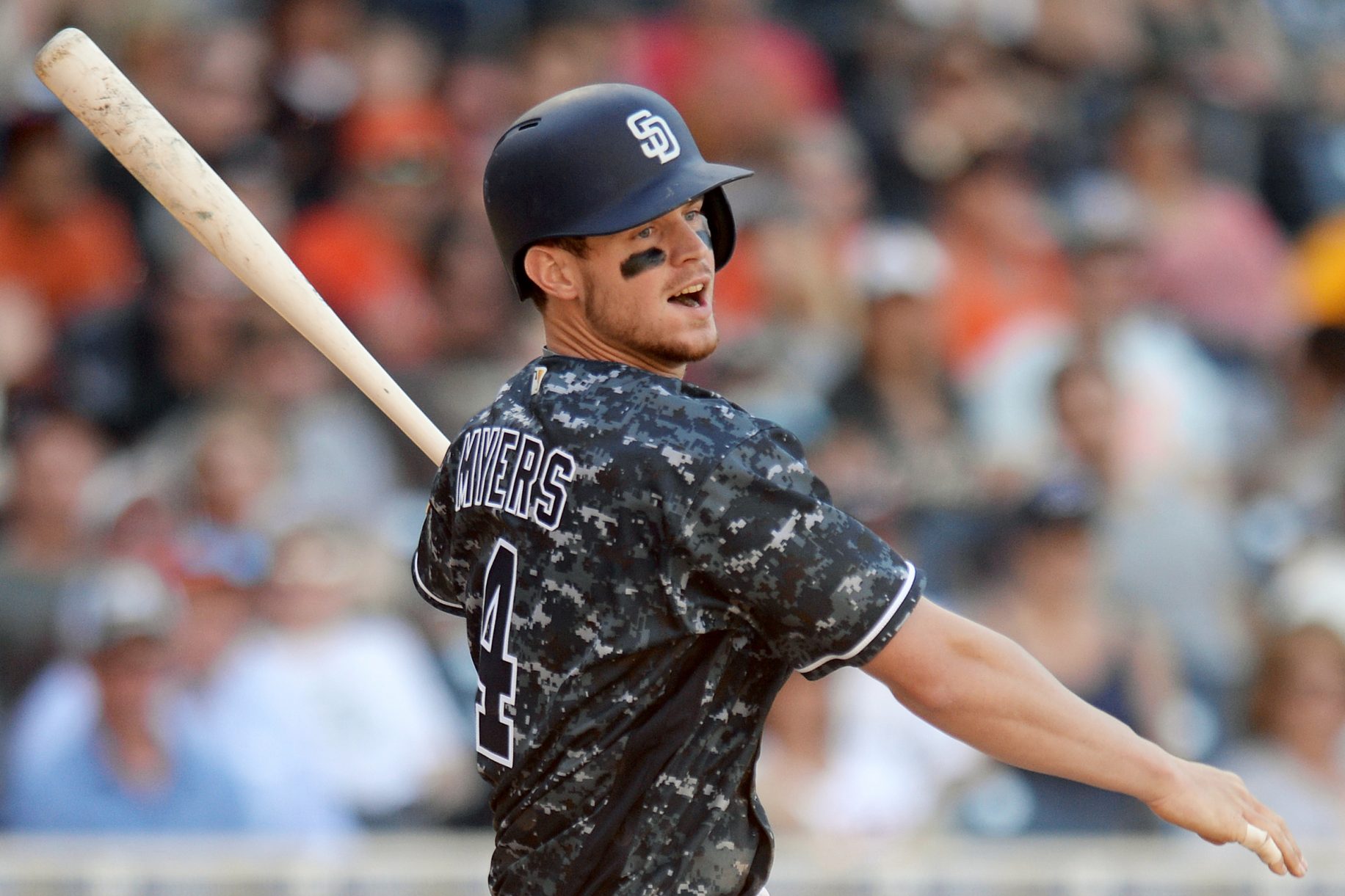 7. Wil Myers, San Diego Padres
This is the guy who I will be targeting on every team that I have this year. He has all the talent in the world but could never stay healthy. Until, last year, that is.
The 2013 AL Rookie of the year showed what he can do when he stays healthy. Last year he scored 99 runs, hit 28 home runs, had 94 RBIs and stole 28 bases. For first base, there were only two first basemen (who's primary position is first) that had double digit steals: Myers and Goldschmidt. There aren't many potential 30/30 players in baseball but Myers is one of them.
By having Myers he gives you production in every category. Target him in your leagues. He is only 26 and many don't believe in the kid, but trust me, this guy is an elite fantasy option for this year and beyond.