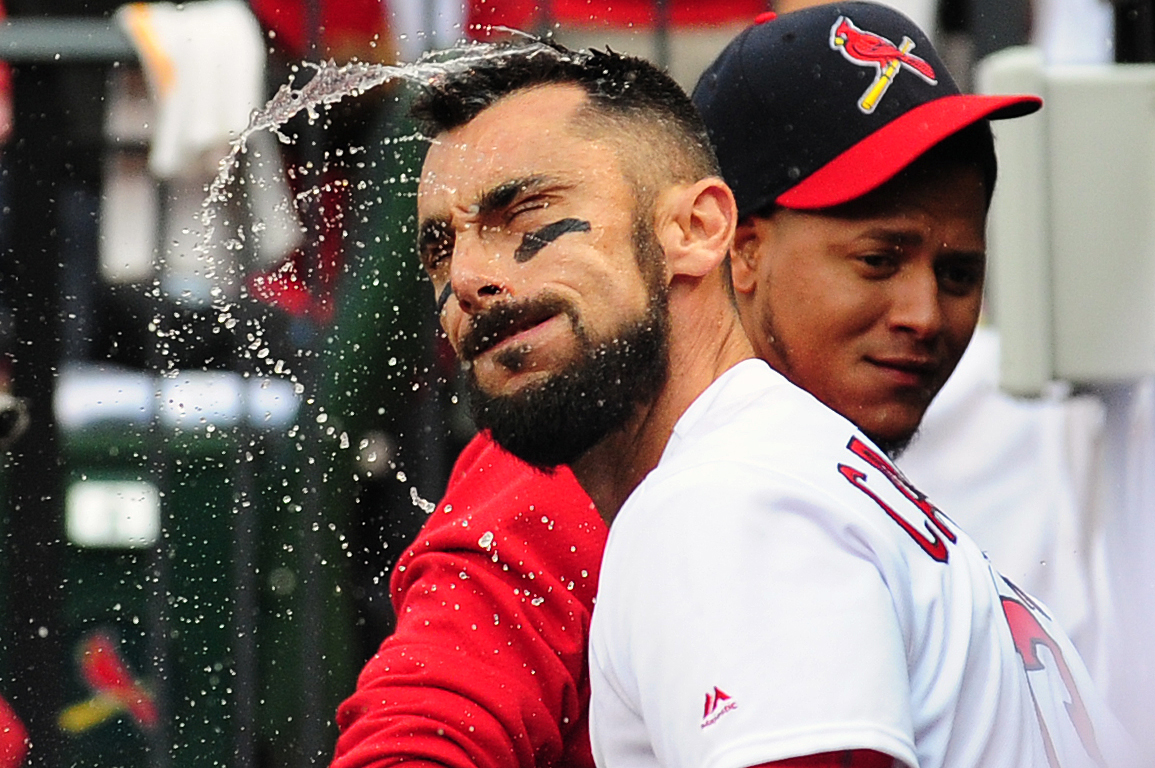 Notables who can help you win your league
Matt Carpenter, St. Louis Cardinals
He isn't a sexy name for when it comes to drafts but he can help you win a fantasy title next year. He is above average in every category except stolen bases. He's going to hit .270, hit 17-22 home runs, drive in 75 RBIs and score close to 100 runs a year. Those numbers aren't elite but they are consistent and he is a professional hitter. He falls under the category of a better real life player than fantasy, but he is a consistent hitter who is as safe as it comes in fantasy
Chris Davis, Baltimore Orioles
This guy runs off of three things: Adderall, chewing tobacco and bicep curls. He is one of the few people in the MLB who you would pick to have the most home runs at season's end. Unfortunately, two of his last four seasons have been duds while the other two were great. In 2013 and 2015 he hit 53 with 138 RBIs and 47 home runs while driving in 117 RBIs. Those are monster numbers. In 2014 and 2016 he hit 26 home runs with 72 RBIs and 38 home runs with 84 RBI's, which aren't horrible numbers but for those who drafted or kept him (that's me) you were very disappointed in those numbers. He is the type of guy that you can snag in the middle to late rounds and he can carry you in the season. He is an extremely hot and cold hitter so when its bad its really bad but when it's good you know he's chewing tobacco, popping Addy and doing curls for the girls. If the recent trend continues then in 2017 he should up great numbers and you can get him at a discounted price.
Albert Pujols, Los Angeles Angels
The three-time MVP quietly keeps putting up very solid fantasy numbers year in and year out. He isn't the top three draft pick anymore but he will help you in your league next year. He's not going to be drafted as a top ten first basemen which may be a mistake. Here are his stats from the last three seasons: 28 home runs and 105 RBIs, 40 home runs and 90 RBIs and last year he put up 31 home runs and 119 RBIs. Those are very solid numbers across the board and won't kill you in average like some power first basemen. The machine is still a productive fantasy player especially late in drafts. If you draft a first baseman early in the draft, Pujols can be a great corner infielder or utility player in every type of league.