What's been speculated for months has now been confirmed by Gary Bettman himself. Jon Ledecky and Scott Malkin are "committed to New York," but not Brooklyn.
Before you close out this article with a deep sigh at the repetitiveness of the content, consider what NHL commissioner Gary Bettman said this when asked about the New York Islanders:
"They're committed to the franchise, they're committed to New York and the great fan base that has followed the Islanders. There are some issues about playing in Barclays, it may be fundamental to the ice system, and that's not something that can be fixed in the short term. I think as is prudent, Scott Malkin and Jon Ledecky are reviewing the situation and looking very seriously at what their options are."
This has been a hot topic amongst Islanders' fans since the end of the 2015-2016 season, and arguably way before that.
In fact, ESNY published the initial announcement of it in December of 2016.
However, the announcement by the Commissioner himself all but guarantees the suspicions held by fans.
The question now is, where do the Islanders go from here?
---
---
The theories regarding Belmont Park and a lot next to CitiField are very much rekindled, but all we know to this point is that talks have been engaged and, for all we know, are continuing.
There have even been rumblings of a political movement to get the Islanders to move back to the Coliseum.
My how times have changed.
The NVMC Movement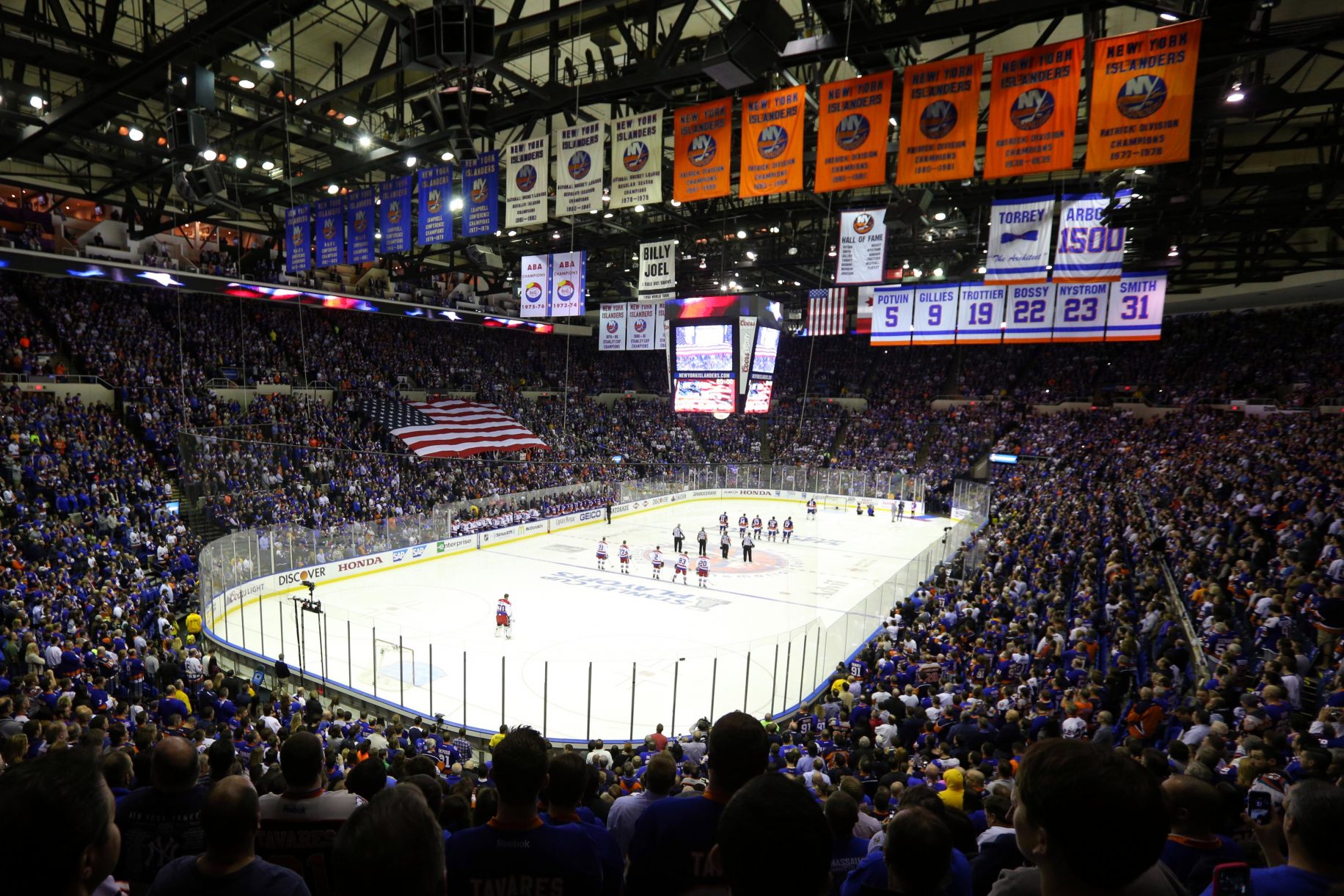 In 2012, a deal was signed that would move the Islanders to Brooklyn's Barclays Center and the move jarred fans to their very foundation, in complete disbelief of uprooting them from their backyard.
For few, it provided a simpler commute in which the sightlines were more of a minor detraction as opposed to never being able to see a game.
For most, it meant a cancellation of their season ticket subscription.
But then, just five days ago, a political movement spurned by senator Kenneth P. LaValle came to relocate the Islanders back to their original home in NVMC.
Although this sounds fantastic on paper, facts are damning.
The new Coliseum is built to hold nearly 3,000 fewer seats than are allowable by the NHL. Whether a workaround for this is possible remains to be known.
For now, we can just confirm that Brooklyn seems to not be the answer in the long term.