The New York Jets' 2016 season was full of disappointment following a 10-6 2015, but there were a few bright spots to take into 2017.
F
inding a diamond in the rough that was the New York Jets' 2016 season can seem like a tall task, but there were positives.
The disastrous play from the defense as a unit was well documented. The defensive line didn't come close to living up to their potential, and the defensive backs were nothing short of a train wreck.
---
---
The linebacker position was an area of huge need going into the 2016 season, and the Jets drafted two linebackers that showed potential to emerge as viable starters.
Their first-round pick, Darron Lee, showed flashes of why Gang Green went after him early. Lee started in nine games and finished the season with 70 combined tackles, a sack in 13 appearances while also showcasing his speed and ability to sniff out the ball carrier.
Also showing potential in a limited role this season was third-round pick out of Georgia, Jordan Jenkins. Jenkins seemed to come into his own in the latter parts of 2016, as he had 16 tackles and two and a half sacks in the final four games of the season.
If Lee and Jenkins can continue to grow together, the two could mature into a powerful duo for years to come.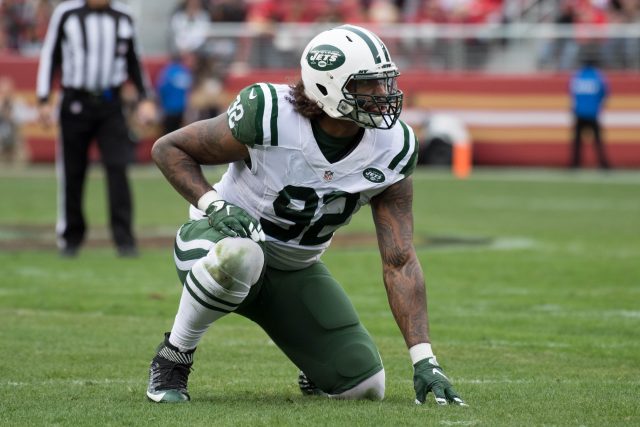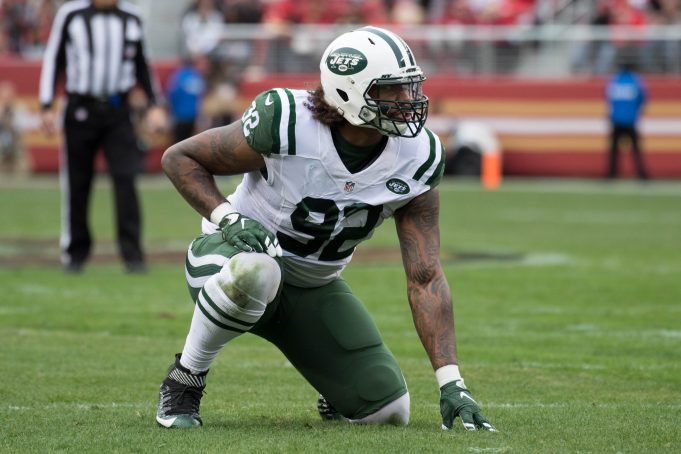 From a defensive perspective, another bright spot to 2016 was a strong sophomore performance from defensive end, Leonard Williams. With all the shenanigans and distractions from Sheldon Richardson this season, 'Big Cat'  just kept his head down and his nose clean producing results.
Williams stayed healthy throughout the year, playing in all 16 games, and finishing the year with a team-high seven sacks. He also had 68 combined tackles and two forced fumbles. Williams' growth over the last two seasons has been sufficient for the Jets to feel more comfortable about trading Sheldon Richardson, a move that could return them a quarterback for next season.
In 2015, the New York Jets passing attack boasted arguably the best wide receiver duo in the NFL. With Eric Decker catching only a bad case of the injury bug, and Brandon Marshall's numbers being down across the board, that was not the case in 2016.
Two younger wide receivers did make names for themselves this season, however, as Quincy Enunwa emerged as a sure-handed option and Robby Anderson became a deep threat worth keeping an eye on.
Enuwa finished just one catch behind Marshall for the team lead with 57. The third-year player out of Nebraska more than doubled his 2015 production in receptions and yards, while adding the first four touchdowns of his career to his resume. His 857 yards were tops on the roster.
After working together on the practice field for most of 2015, the one receiver Bryce Petty seem to form a rapport with Anderson. Anderson came on late in the season, gaining 435 of his 587 yards and both of his touchdowns in the second half of the season.
Robby seemed to run with the deep threat role and should make homerun potential from the WR4 position next season.
With Eric Decker due back next season, if Brandon Marshall is around for 2017 the Marshall/Decker/Enuwa/Anderson combo will provide numerous weapons for whoever is under center for the 2017 season.
The ultimate 2016 @bilalpowell29 highlight.

? → https://t.co/oPPmswQhTu pic.twitter.com/RpzDikKTnI

— New York Jets (@nyjets) January 12, 2017
For those who couldn't bear to watch the Jets anymore towards the end of the season, a true game changer seemed to come into his own to close out the season.
New York Jets running back Bilal Powell thrived when placed in the driver's seat after Matt Forte was sidelined with an assortment of injuries. As a starter, Powell accounted for 552 yards from scrimmage and three touchdowns over the final four games of the season.
Don't be surprised to see him as the lead back next season with Forte playing the role of his compliment.
Take solace Jets fans as although it is a dim light at the end of a long tunnel there is hope for the future.