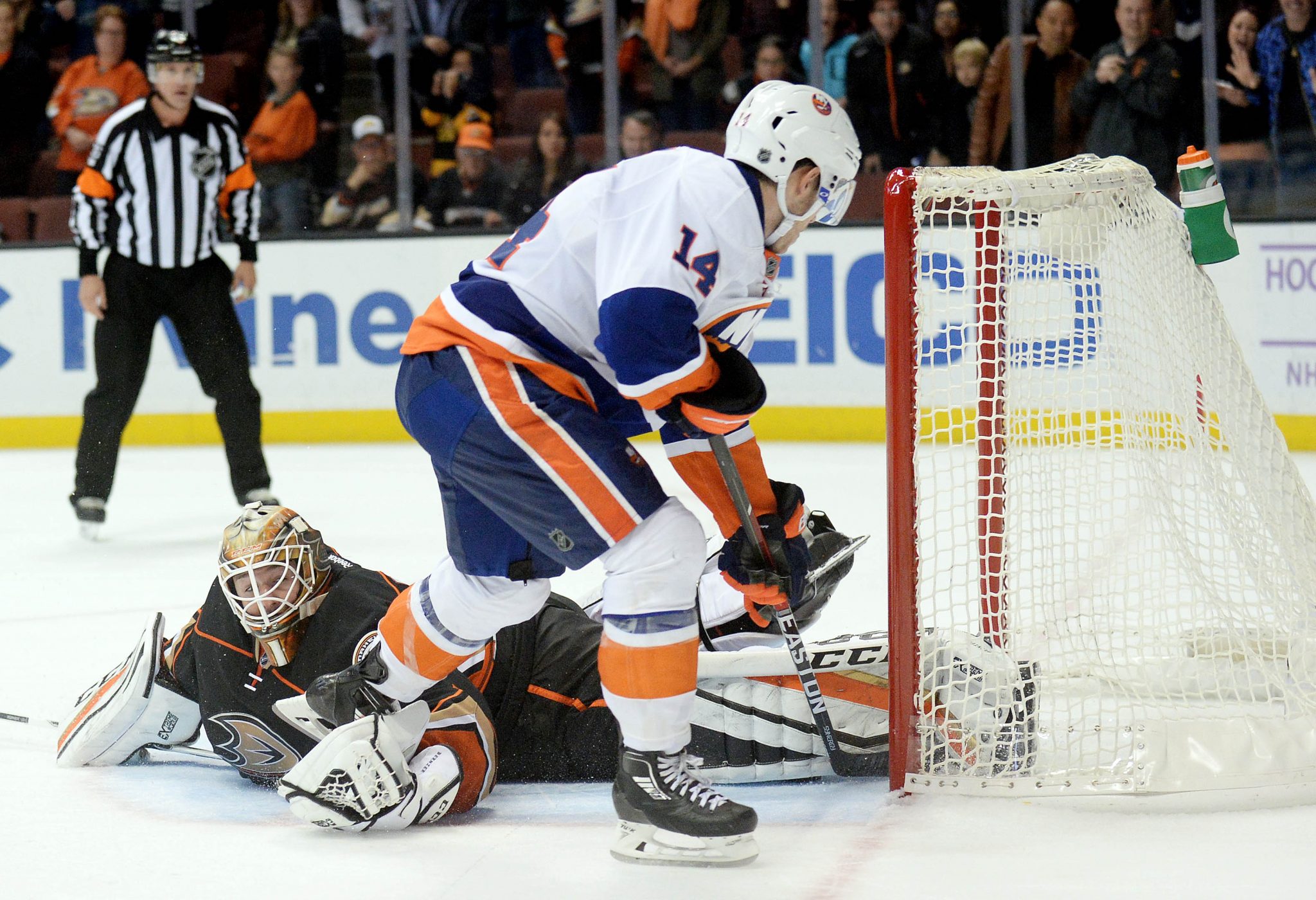 3) Trade expansion-eligible players
Trimming the fat, so to say.
---
---
It's no secret that the Islanders will likely get picked apart in the upcoming NHL expansion draft.
Former Islanders executive George McPhee was named first-ever GM of the Vegas Golden Knights in the summer.
McPhee only spent one year with the Islanders in 15-16 but he knows the players well enough to know who would fit in his vision for the Knights and a reliable pick offensively or defensively can really help his team.
Prime targets from the Islanders to be selected in the draft include Thomas Hickey, Calvin deHaan and Ryan Pulock.
---
---
The Islanders will likely look to keep Pulock, so realistically deHaan and Hickey are the two odd-men-out when it comes to players who are to be retained.
A viable suitor for the excess defense will likely be sent out if a trade is made for Tavares' winger. Colorado is in need of defense and would likely relish an opportunity to strengthen their blue line with young defensemen.