If Woody Johnson would hand control of football operations over to a proven winner, the New York Jets could take a huge leap forward.
T
o be successful in business, politics or sports, it's important to surround yourself with successful people. This was something Leon Hess realized when he brought Bill Parcells to the
New York Jets
.
Unfortunately, this hasn't been something Woody Johnson inherited when he purchased the team in 2000.
Here it is, 17 years later, and the New York Jets are still Super Bowl-less, hovering around .500 during his tenure. Businesses don't survive by "breaking even."
Phrases like, "the buck stop here" and "it's on my shoulders" are just lip service when it comes to the world of sports. Revenues keep pumping in and owners manage their teams the way they best see fit. The fans are the ones that suffer.
People talk about long championship droughts in certain cities like Miami and Oakland, but if you are young enough, then you may have never seen your team celebrating on a float down a crowded street.
This is the life of a Jets fan.
During the last decade-plus, Jets fans have experienced the highest of highs followed quickly by the lowest of lows. It's become a vicious cycle, spurts of success, then back to irrelevance.
Being the second team in a city isn't easy. Being the second team in New York is damn near impossible.
The New York Giants have a rich history which includes legendary players and games. They have a cabinet full of championships and the respect of all 31 other teams. It's a dignified existence for a team that pre-dates the Super Bowl era.
The New York Jets history includes a Super Bowl, where they were considered heavy underdogs, notorious plays, and ridiculous draft picks. A failed stadium plan, which would have given the team a new identity, as "New York City's Team." Instead, they are coinhabitants with one of the most successful franchises in the sport.
How do you re-write history, if you refuse to change?
You can't knock Woody for trying, though. During his tenure, he's always has tried to hire the "hot coach." Herm Edwards, Rex Ryan and Todd Bowles, were and are highly regarded for their defensive minds.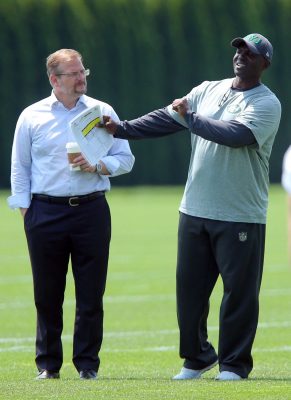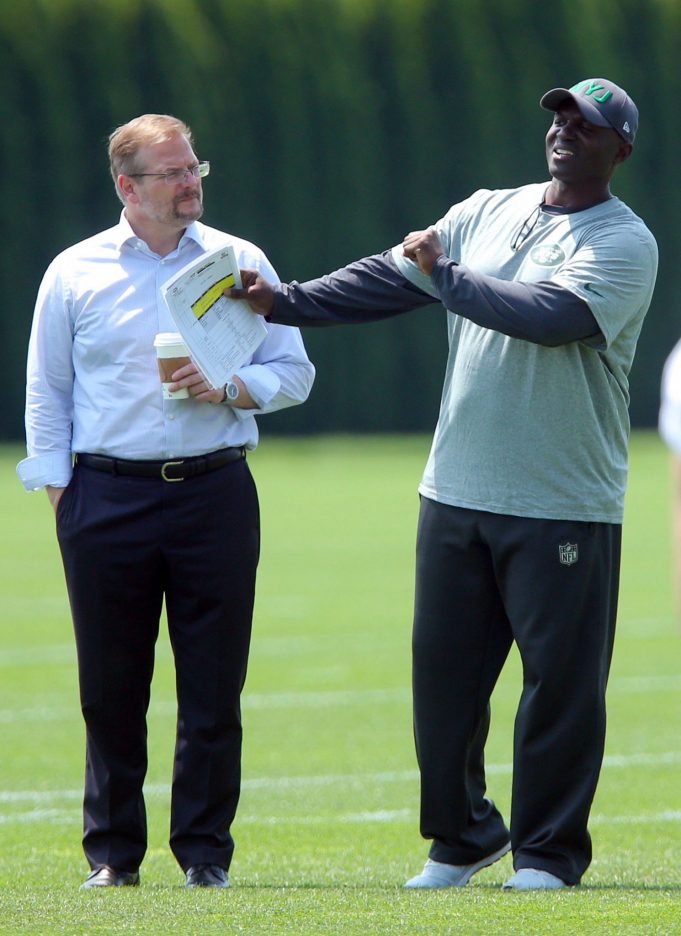 He's tried to switch things up when hiring general managers. Hiring personnel experts like Terry Bradway and Mike Maccagnan, while also entrusting the position to "cap experts" Mike Tannenbaum and John Idzik. Two separate forms of thought, yet the same result in the end.
When it's come to players, he's tried to bring in some of the brightest stars of the game. Brett Favre, Kevin Mawae, and Matt Forte, all have Hall of Fame resumes, but not even their talent could lead the Jets to that elusive Super Bowl win.
Unfortunately, nothing Woody Johnson has done has resulted in the right combination of general manager, head coach, and Players.
By no means is this a call for new ownership, but it is time to hand the keys of the Ferrari over to a more capable driver.
The New York Jets are in need of a "Football Czar."
The classified ad should state: "Searching for an experienced, successful, former general manager or head coach to hold current football activity leadership accountable in a consulting role. Football acumen required."
Mike Maccagnan's interview last week with WFAN's Mike Francesca was very telling, as he explained the structure of leadership within the Jets organization. He went on to explain how he and Todd Bowles reported directly to Woody Johnson, rather than Bowles to Maccagnan. Maccagnan is responsible for personnel, while Todd Bowles has complete control of his coaching staff. Yet, no decisions are made without sign off from the owner.
The owner is the one that holds both General Manager and Head Coach accountable.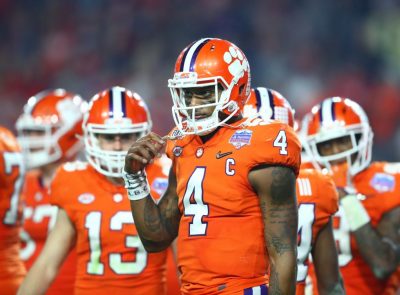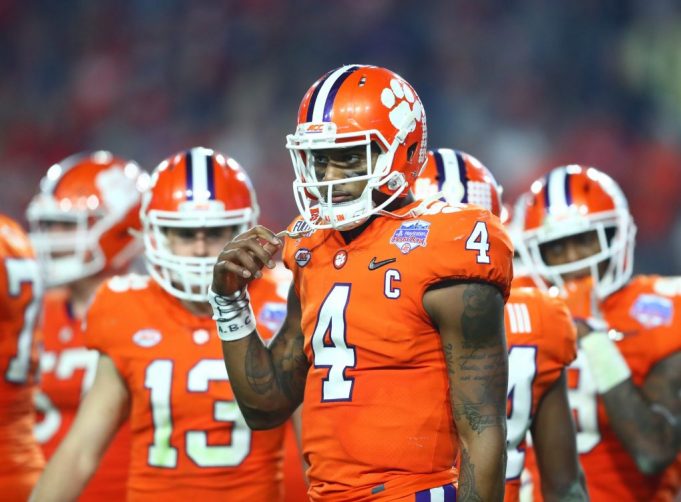 The problem with this, and with all due respect, the owner does not have the right "football acumen" to decide the job each is doing.
It is a game that is judged by wins and losses, there is no doubt about it. "You are what your record says you are," the famous words of Bill Parcells.
Shouldn't that also apply to the owner? Maybe the accountability shouldn't solely rest on the shoulders of the GM and HC, but on the owner, himself.
Fixing what is wrong with the Jets may be as simple as fixing its structure. Adding a "Football Czar" to the structure would allow for the GM and HC to report to a person who could act in the way Woody Johnson does now, yet have the knowledge and experience to make a more sound decision.
With the position defined, all that is left is to find the right person. A lot easier than said.
Here is a list of four individuals that fit the bill and could be just what the New York Jets need to rewrite history: