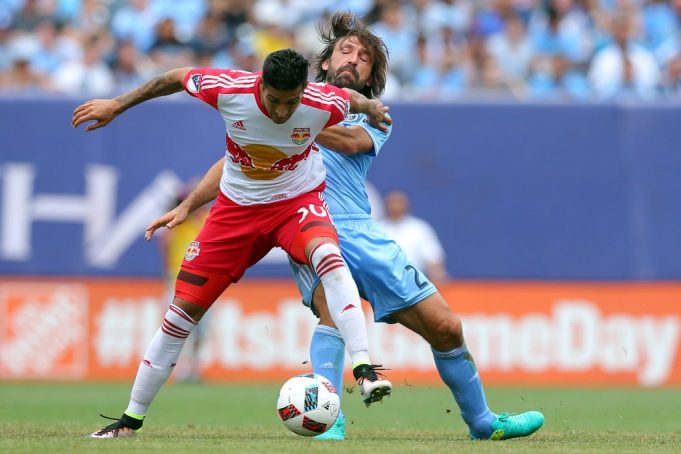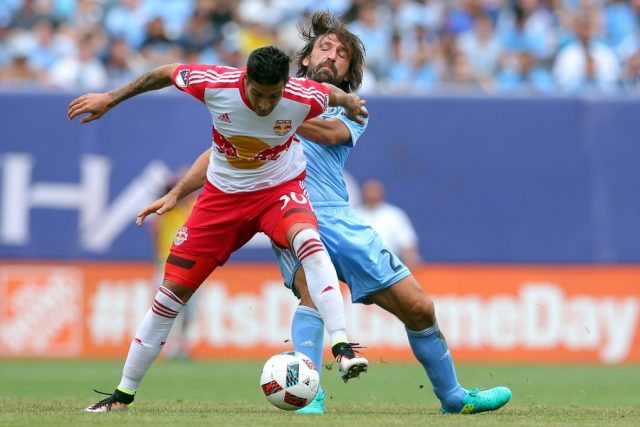 5. Red Bulls beat NYCFC 7-0 at Yankee Stadium
On May 21, NYCFC hosted their rivals, New York Red Bulls, in the Hudson River Derby. NYCFC was on a franchise record five-match unbeaten streak and had won three straight. The Red Bulls, the reigning Supporters Shield Champions, had a rough start to the season. They were sixth in the East, compared to NYCFC, who were second.
The game, however, did not reflect the records of the two sides. NYRB demolished NYCFC on the road, shellacking them 7-0. The seven goals tied the largest margin of victory in the history of MLS.
Dax McCarty scored after three minutes, but the game was pretty even for the first 42 minutes before Bradley Wright-Phillips scored twice at the end of the first half. McCarty added his second, and the teams first, before Alex Muyl, Gonzalo Veron, and Gideon Baah compiled NYCFC's misery.
NYCFC did recover quite nicely — they actually defeated the Red Bulls in their second matchup of the season and finished second in the East. However, the absolute demolition they received by NYRB was one of the most significant moments in the MLS season, and in New York Sports.