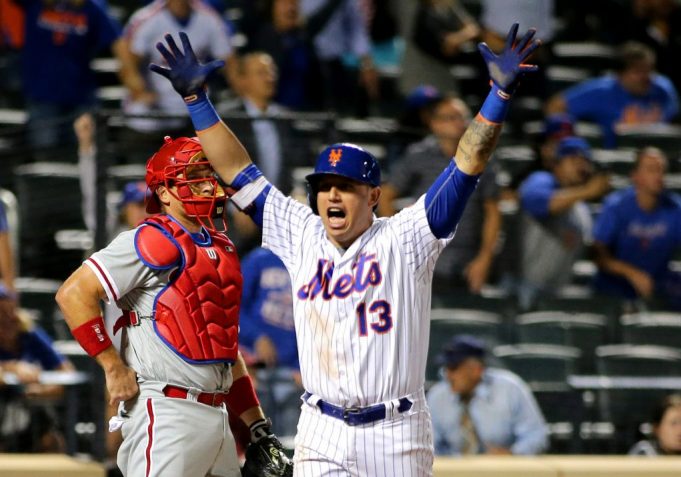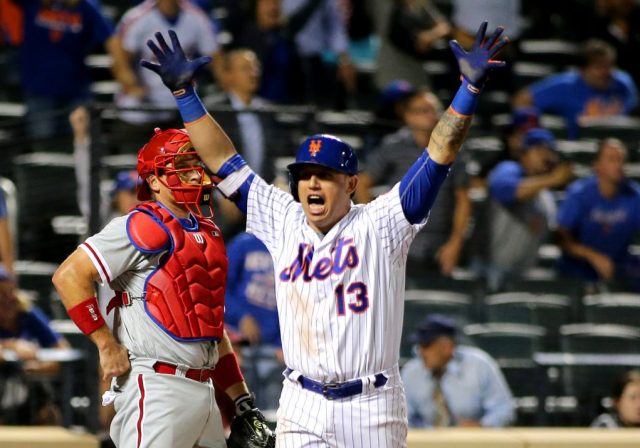 The stakes for the 2016 Postseason could not be higher on September 22.
The Mets entered their game at home with the Philadelphia Phillies tied with the San Francisco Giants and the St. Louis Cardinals for the two spots in the NL Wild Card race. A win would allow them to keep hold of one of those spots — a loss would drop them out of the postseason for the time being.
The Mets struggled all game and came into the bottom of the ninth down 6-4. Jose Reyes stepped up with one on and one out, knowing a home run would tie the game and potentially send it to extras.
Of course, this ended up happening:
Can't tell you how many times I've heard delusional #Mets fans claim #JoseReyes hasn't made a difference. 6-6, bottom of 9th. pic.twitter.com/YUZphRdoYu

— Elite Sports NY (@EliteSportsNY) September 23, 2016
The game went to extra innings, but once again the Mets fell behind, 8-6 in the 11th. They rallied and got two runners on with one out when Asdrubal Cabrera stepped up to the plate.
In the most dramatic of circumstances, Cabrera rose the roof at Citi Field with this thunderous three-run bomb:
This is just the strangest team in quite some time. Asdrubal Cabrera with the 3-run walk-off shot. 9-8 #Mets win. pic.twitter.com/y4mL24xCeS

— Elite Sports NY (@EliteSportsNY) September 23, 2016
The Mets won 9-8 and kept hold of a playoff spot, a lead they would not relinquish. New York finished with the first Wild Card spot, making the postseason despite being left for dead by many in May. While they lost in the Wild Card game to the Giants, this game against the Phillies had as much electricity and excitement as any playoff came could have. What a moment in Queens.