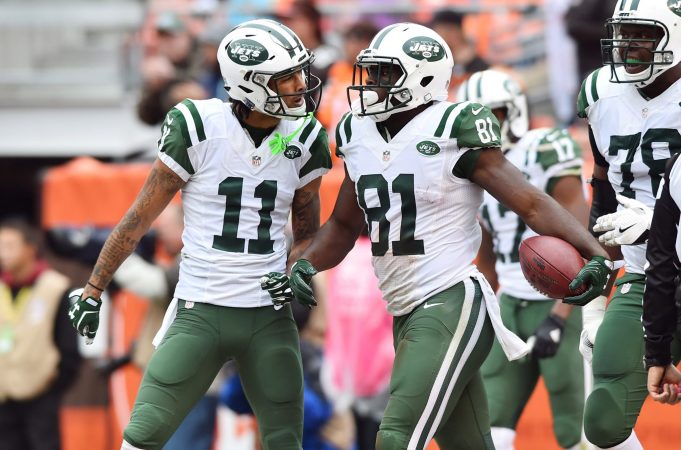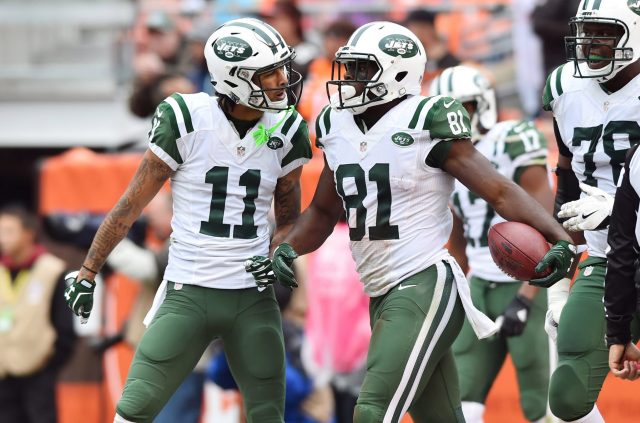 Robby Anderson
The undrafted WR out of Temple has shined this year for the Jets. The preseason phenom has had a presence on the field during the regular season as well.
Robby Anderson has 544 receiving yards on the season and is a big play waiting to happen.
It was pretty clear that he was Bryce Petty's favorite target and it's understandable why. He's six foot three inches tall, so he's got some height and he's a burner.
He's beaten so many corners this year, but the Jets QBs missed him down field more times than I can count.
A receiving core of Enunwa and Anderson on the outside with Decker in the slot has me giddy just thinking about it. If the Jets were smart they would sign these guys to a team friendly deal now to lock them up before becoming too costly.
Enunwa is 24 and Anderson is 23. The future has potential to be very bright at the WR position.