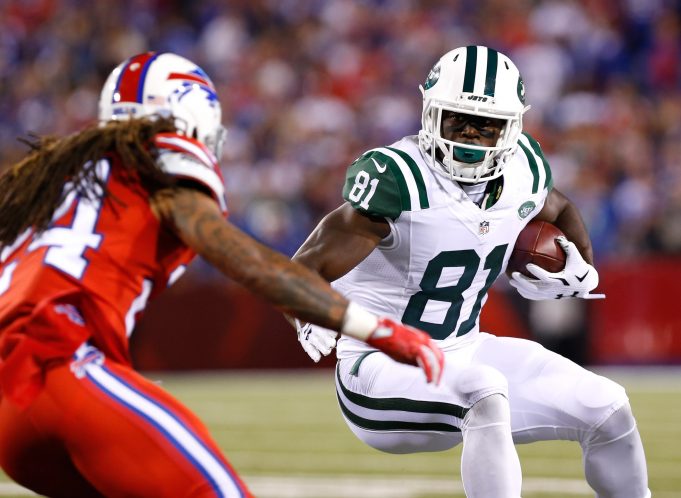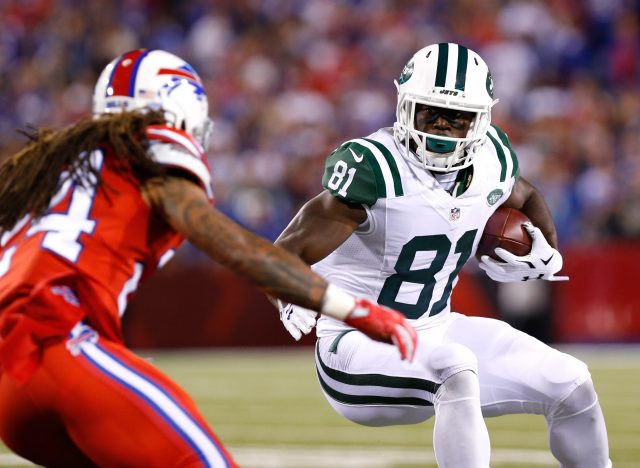 Quincy Enunwa
The numbers don't necessarily jump off the page: 54 receptions 776 yards and four touchdowns. But if you watched the Jets every week, you'd know he's been there best offensive player.
At 24-years old, Quincy Enunwa has shown some explosiveness with the football and the ability to make a play.
https://www.youtube.com/watch?v=lshokI5OBzM
For instance, this 69-yard catch and run. A simple button hook turned into a huge play because of Enunwa's speed.
He's proven enough to have a bigger role in 2017. This year he was third on the depth chart behind Brandon Marshall and Eric Decker. With Decker's injury, he was exposed more and he thrived.
It would be wise for the Jets to clear some cap space on aging players so they can rebuild. Brandon Marshall, at 32-years old, is probably one of those guys. Enunwa's ready to step into that role.