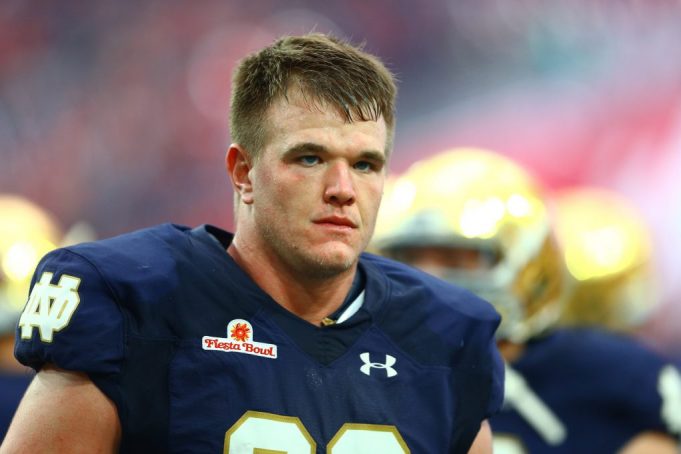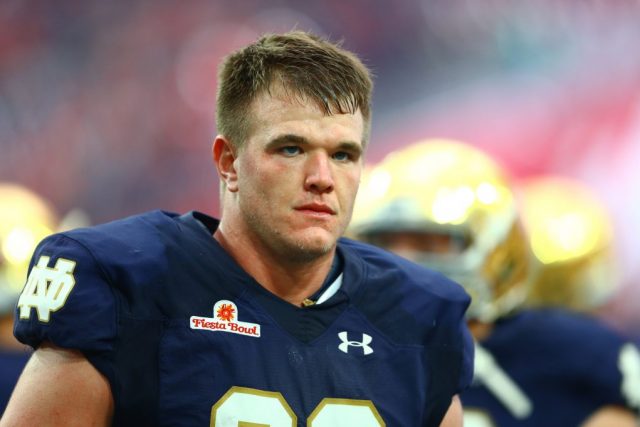 Move down in draft, collect offensive linemen early and secure a cover CB
Finally, we come to the most important part of the offseason: the NFL Draft.
The Jets will, undoubtedly, receive a top 10 selection — possibly a top five. Talk of Leonard Fournette, Jabrill Peppers, DeShone Kizer, DeShaun Watson, Cam Robinson, and the aforementioned Mitch Trubisky have been dancing in the heads of Jets fans.
What Mikey Mac should do, however, is select none of them. Robinson is the only one that'll feel sound — much like the D'Brickashaw Ferguson and Nick Mangold draft a decade ago — but trading down is the meal ticket for this organization.
We already discussed why a QB shouldn't be in the future. A veteran coupled with Hackenberg and Petty makes sense, rather than going with three youngsters. Additionally, the offensive line needs to be built first.
Trading down, collecting safe offensive line talent and acquiring a cover corner and an edge rusher is what the New York Jets need to make sure happens in the 2017 NFL Draft.
Build from the trenches out. It's the way football organizations are developed the quickest. Notre Dame tackle Mike McGlinchey would be a perfect fit near the ned of the first round.