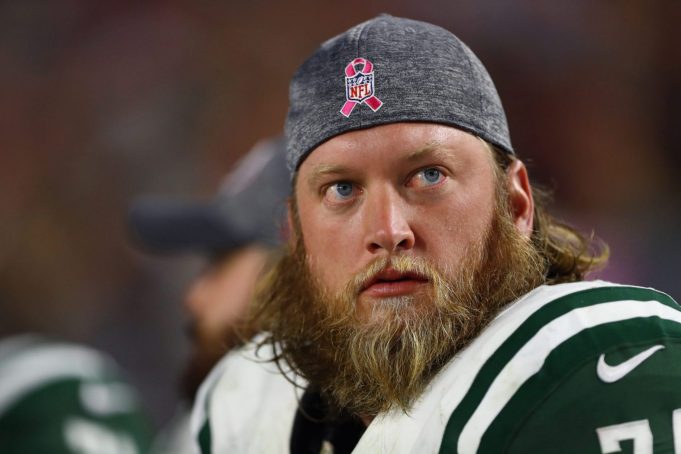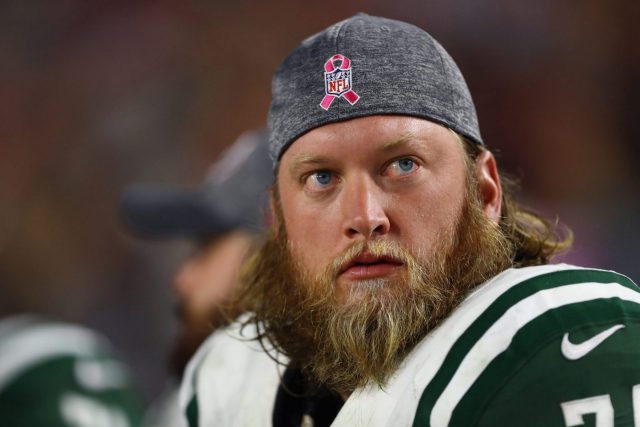 The Offensive Line Overhaul
The first slew of cuts is going to occur on the Jets offensive line. The Jets could realistically lose 80 percent of their offensive line from the start of this season.
The longest current tenured Jet is their long-time Center, Nick Mangold. He was placed on IR over a week ago and that could spell the end for Big Nikky.
Outside of this season, he's been captain durability but his high cap number and declining play suggest an exit is in his future.
He turns 33 in January and the Jets could save $9.075M by releasing him. It's a harsh business, but Mangold's body has been breaking down over the years after all the grueling punishment he's taken in the trenches.