New York Giants general manager Jerry Reese has built a monster secondary that has been among the league's best.
The Giants' revived pass rush has helped the secondary blossom into one of the league's best.
"It works hand in hand,'' linebacker Jonathan Casillas said, via Paul Schwartz of The NY Post. "I feel like a lot of those pressures and a lot of those hits on the quarterback were coverage sacks, coverage hits. Great job by the back end. We have a ton of really skilled, really crafty, really smart defensive backs.''
1. For some reason, there's always at least one prospect who goes undrafted and blossoms into a star. Romeo Okwara, the Giants' unheralded backup defensive end, could be that guy this go-round. He's a high-motor pass rusher who impressed during the preseason and shined in Jason Pierre-Paul's place on Sunday night.
2. Ereck Flowers has been disastrous since coming into the league last season. He hasn't improved on his hand placement or laziness, and he almost killed his quarterback with a failed pull block against Dallas.
3. Poor offensive line work continues to plague Eli Manning, who's having trouble going through his progressions without getting sandwiched. There's an old adage that games are won and lost in the trenches, so it's not looking too good for Big Blue.
4. Big Blue View's Ed Valentine gave Odell Beckham Jr. both kudos and wet willies for his performance on Sunday night. The wideout outran the entire Cowboys defense en route to a score, but also dropped two catchable passes that resulted in multiple squandered opportunities.
5. Janoris Jenkins has been one of the league's premier cornerbacks this season, prompting Pro Football Focus to write an article explaining this. Hint: he allowed a 0.0 passer rating in his coverage on Sunday night.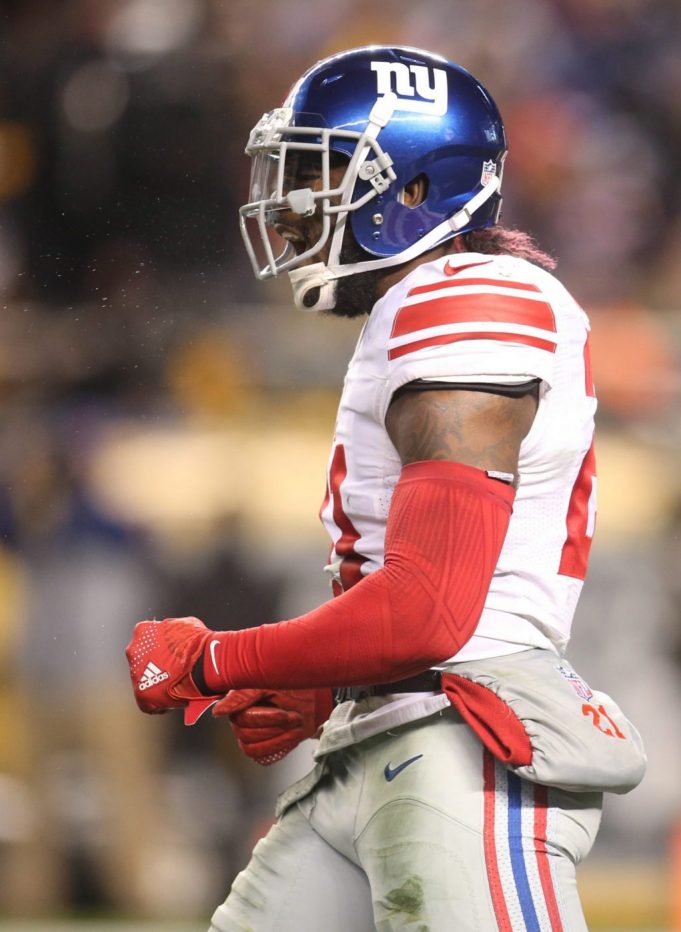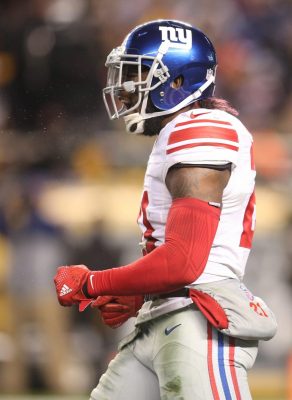 6. Justin Pugh was listed as a limited participant in Wednesday's practice, but is optimistic that he'll return for Sunday's Lions game. "I feel good. I think I'm going to be back this week," Pugh said. Eli Manning should be feeling better following this news.
7. It's been a rough season for receiver Victor Cruz, who missed all of last season with a knee injury. That being said, he was forced to dispel rumors of an impending retirement. "I'm kidding. I'm not hanging it up," Cruz said. "I'm focused on this year. I'm focused on what we want to accomplish this year and that's winning a Super Bowl."
8. Brad Wing punted the rock nine times on Sunday, with five being downed inside the 20-yard line. Wing deserves some credit; he's been among the league's best special teams players this season. That's why the Giants rewarded him with an extension before the season.
9. Speaking of under-the-radar players, strong-side linebacker Devon Kennard has been an unsung hero for the defense. He racked up six tackles and a strip sack against the 'Boyz, and has quietly made his mark on both sides of the field.
10. The Giants seldom use their tight ends, but maybe they should: Will Tye and Jerell Adams have been adequate in both aspects of the passing game (catching and blocking).