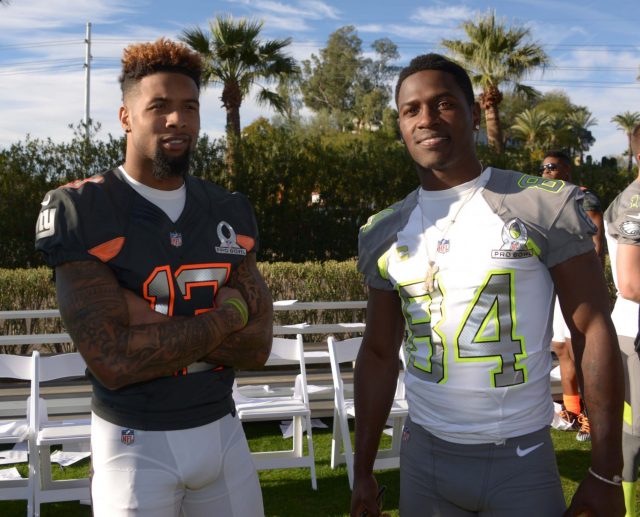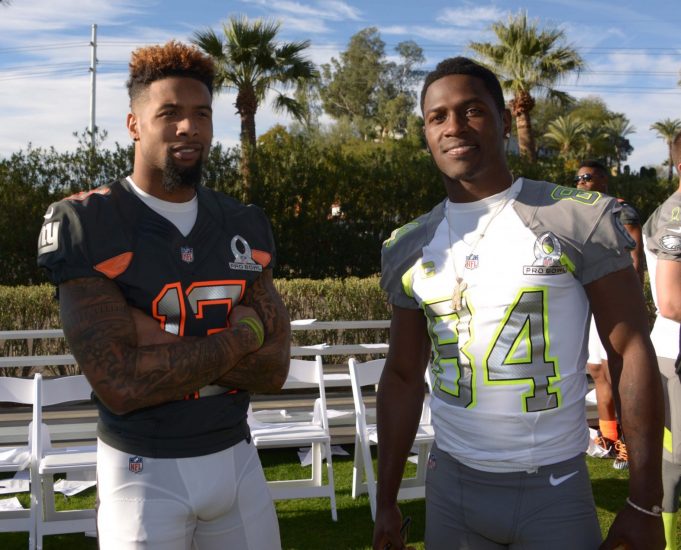 The New York Giants and Pittsburgh Steelers have a big game against each other on Sunday, but that doesn't mean Odell Beckham Jr. and Antonio Brown can't have a good time.
With both the New York Giants and Pittsburgh Steelers looking to fight their way into the playoffs, both team's star players decided to take some time and chill together before the big game:
? @OBJ_3 pic.twitter.com/jhDHMirGnz

— Antonio Brown (@AB84) December 4, 2016
Brown would post the video of the two jamming out together on Twitter and would receive some backlash from fans. The backlash could obviously be supported by the fact that opponents should not be hanging out together the night before they play each other in a big game.
The Giants are heading into Sunday's game at Heinz field with a record of 8-3 and attempting to hold on to their wild-card spot, while still trying to chase the division-leading Dallas Cowboys. The Steelers are entering with a 6-5 record, tied for first place in the AFC North.
Maybe after watching last night's video with the two wide receivers, we should see Tom Brady and Eli Manning doing the same thing within the next couple of weeks.