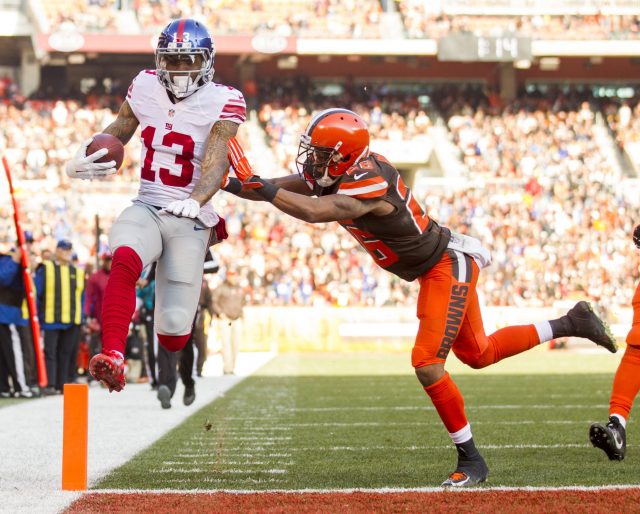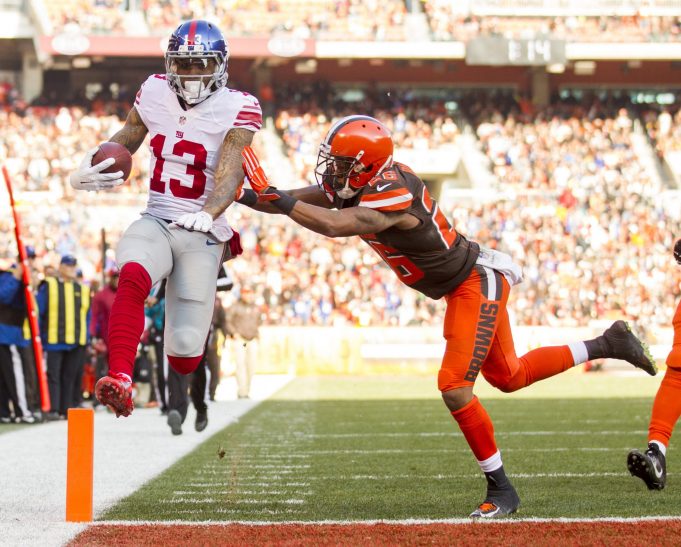 The New York Giants paid a visit to Cleveland on Sunday and Odell Beckham Jr. made sure he paid homage to their hometown king LeBron James.
Following an unbelievable punt return for a would-be touchdown, New York Giants wide receiver Odell Beckham Jr. pulled out all the stops to try to get the Cleveland crowd to pay attention to a football game.
Giants WR Odell Beckham Jr. imitates LeBron James' celebration at Cleveland. pic.twitter.com/5Hy26ucmEx

— Jordan Heck (@JordanHeckFF) November 27, 2016
OBJ would mimic the celebration and pregame rituals of the three-time NBA champion. Despite the noteworthy touchdown celebration, the touchdown was overcalled by a holding penalty on the field leaving the Browns punter ecstatic as like he just won the Superbowl.
Fortunately for Beckham, he had the opportunity to show off his LeBron James impression once again in the fourth quarter with 5:10 left in regulation and he certainly capitalized on what would be his final shot. He copied the same routine from earlier in the quarter to pay homage to his good friend.
OBJ went for 96 yards on the day with six catches and two touchdowns. His success led the Giants to achieving an 8-3 record while winning their sixth consecutive game.
New York is slowly pulling up to Dallas for first place in the NFC East being only 1.5 games back while simultaneously in possession of an NFC Wild Card spot by two games over the number seven seed.
Nevertheless, there is no denying the presence OBJ brings onto the turf each week and on Sunday he only made himself appear that much bigger to a winless Cleveland team while paying homage to their hometown king.