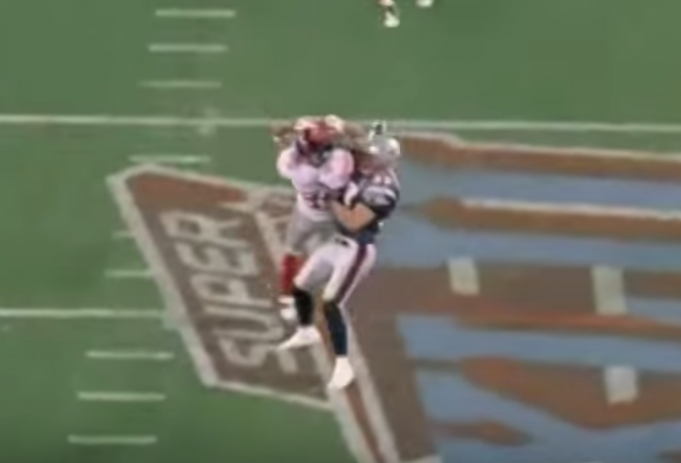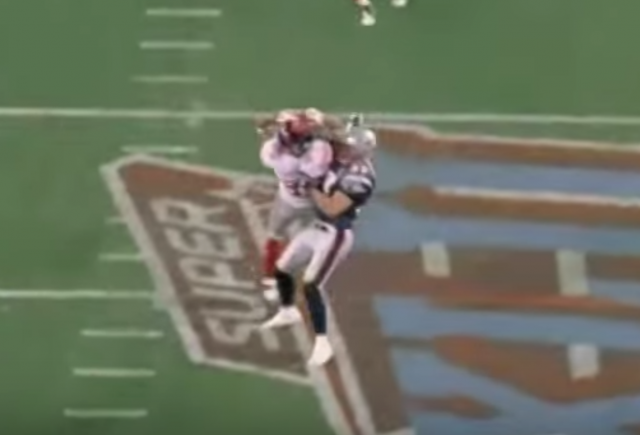 On Friday, NFL Network did their top 10 greatest catches of all-time. David Tyree's 32-yard helmet catch in Super Bowl XLII was voted number one.
It shouldn't come as a surprise to anyone that David Tyree's helmet catch in Super Bowl XLII was voted the greatest catch of all-time by NFL Network. Considering the difficulty of the catch, and the magnitude of the game, it was a shoo-in for number one.
It's also the most memorable play in one of the biggest upsets in sports history, as the New York Giants defeated the 18-0 New England Patriots, 17-14.
This play is also remembered for Eli Manning somehow being able to escape from being sacked by two Patriots defenders and finding Tyree down the field.
Fifty years from now, the play will still be talked about, and may still be remembered as the greatest catch and play in NFL history.
However, Tyree wasn't the only Giant to make the top 10 greatest catch list.
Also on the list was Odell Beckham Jr.'s one-handed touchdown catch against the Dallas Cowboys on Sunday Night Football in 2014. The catch definitely would have been higher on the list if it happened in a playoff game.
Here's the NFL Network's top 10 list:
David Tyree (Helmet catch Super Bowl XLII)
Dwight Clark (The Catch)
Santonio Holmes (Super Bowl XLIII)
Odell Beckham Jr. (One-handed catch in 2014 vs. DAL)
Lynn Swann (Super Bowl X)
Jermaine Kearse (Super Bowl XLIX)
Antonio Freeman (Monday Night Football vs. Vikings)
Marty Booker (one handed catch vs. Lions 2008)
Randy Moss (one handed catch vs. Jets 2010)
Franco Harris (The Immaculate Reception)
Some may debate the order of this list, but what can't be debated is that all of these catches were tremendous and deserving.