There is no magic potion for why the 2016 New York Giants are winning and holding on to late leads. Rather, they actually possess talent.
O
ver the course of 16 games during the season of 2015, fans just couldn't quite understand. They couldn't quite grasp how their beloved
New York Giants
could blow so many late leads.
If every one of their first 12 games ended just 75 seconds earlier, the Giants would have sported a record of 9-3, instead of the extremely ugly 5-7. It would have been a triumph of a mark that wouldn't have cost the club a disappointing 6-10 record and Tom Coughlin's job. 
Therefore, naturally, the older Coughlin became the scapegoat. The two-time Super Bowl champ was sent packing in favor of the up-and-coming Ben McAdoo (and yes, the interest the Philadelphia Eagles showed in the young offensive mind had much to do with the decision).
Through 10 games in 2016, McAdoo's version of the Giants has been anything but choke artists. They've displayed grit and that clutch gene his QB demonstrates time and again. It's led to a sparkling 7-3 mark after their latest victory on Sunday against Jay Cutler's Chicago Bears.
Again, on the surface it appears McAdoo has made all the difference in the world.
Be careful. Things aren't always as they appear.
McAdoo deserves incredible props. Jerry Reese — New York's fearless general manager — also deserves a solid pat on the back. But what if those very same Giants fans actually asked a different question a season ago that didn't fault Coughlin? What if they asked this question: Did Coughlin have any business putting that group of average players in the position to win so many games?
The talent difference between the two teams is immense. What Coughlin did last year wasn't blow leads. Instead, he actually put a very bad team in position to win as many as 10 or 11 games when they had no business sniffing such a level.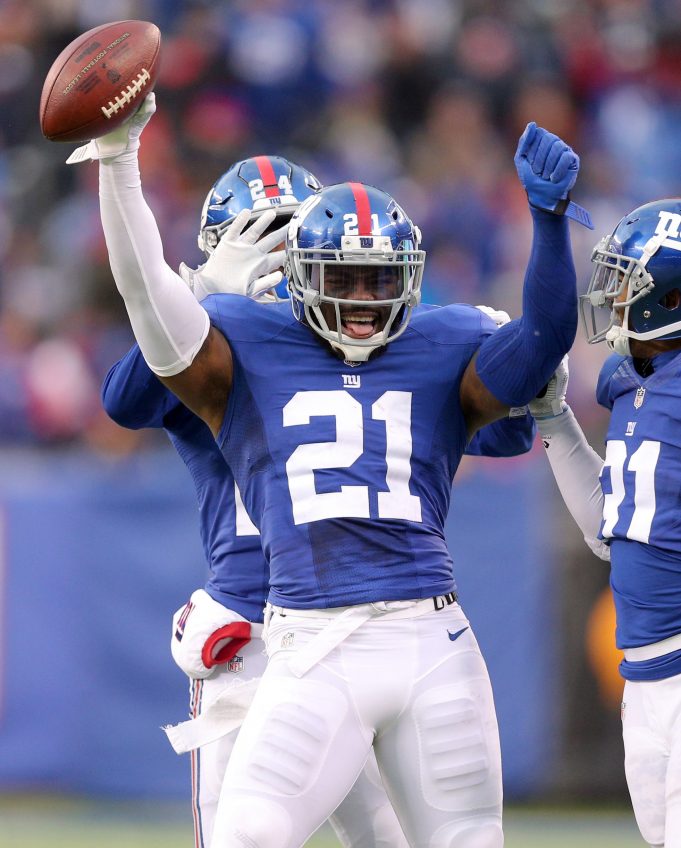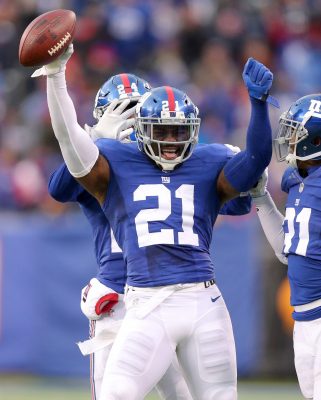 Naturally, things eventually caught up to the less-than-stellar talent as the game continued to march on (into the fourth quarter and beyond). Eventually, the better team would win.
Just take a look at Steve Spagnuolo's defense. Around the depth chart are studs galore.
He has Damon Harrison, one of the very best in the business clogging up the A and B gaps. He comes equipped with Olivier Vernon, one of the top edge playmakers in football. He was handed the gift of Janoris Jenkins, a guy who's exceeded that lofty contract. Spags has even received plus play from Jason Pierre-Paul who struggled all of 2015 while trying to find his way after the 4th of July accident.
What exactly did the 2015 Giants have on defense? Who were the guys Coughlin could lean on during intense situations? Prince Amukamara? The over-the-hill Brandon Meriweather and oft-injured Jon Beason?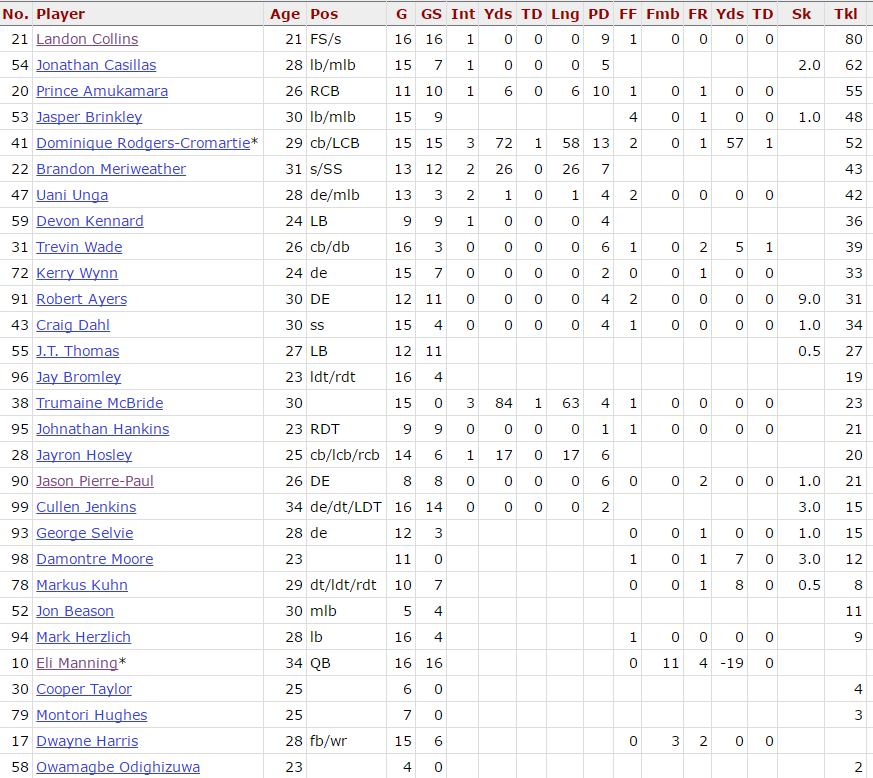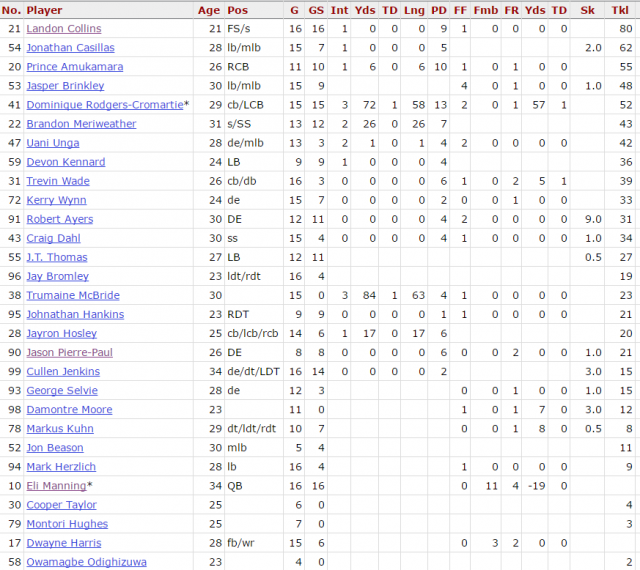 It's a miracle they won six games.
The 2016 version even has a potential Defensive Player of the Year candidate in Landon Collins, a kid who's now come into his own as one of the league's top safeties. This defensive unit is a group that closely resembles dominant units of past championship seasons. They get after the QB — whether it comes by way of a four-man rush or heat — while flying around in the secondary making plays.
Spags is even mixing in a little bit of his NASCAR personnel in effort to showcase JPP on the interior against offensive guards.
Talent is the reason this Giants defense isn't blowing leads. Talent is the reason they are coming together. Talent is the reason McAdoo looks like a genius right now and why Spags suddenly looks like a hot coordinator again.
How about the offense? Sure, Odell Beckham Jr. was on the 2015 version. We all know that. But the welcomed additions of Sterling Shepard and Victor Cruz are incredible for Eli Manning. That threesome is a very dangerous endeavor for the rest of the NFL.
Considering the Giants talent level in 2016, Reese deserves credit. At the same time, he's not batting at a very high level over the last half decade. 
As much credit as Reese deserves for nailing each free agent signing and draft pick this past offseason is as much as he should be hammered for leaving the cupboard bare for Coughlin to coach out his final days in New Jersey. The man literally had nothing to work with.
Tom Coughlin had no shot in 2015. Forget blown leads, it was amazing Big Blue was even in position to win as many as 10 games a season ago.
Nevertheless, the talent is real in 2016 and the ingredients for another Super Bowl run are in place.
Whenever an NFL franchise is blessed with a legendary QB who comes fully equipped with ice water flowing through his system and a talented defense that seems to get stronger with each game and quarter, championship aspirations are legit.
Make no mistake about that.