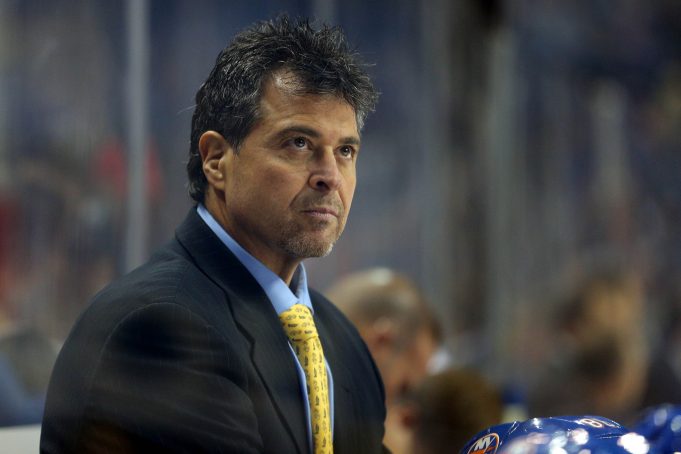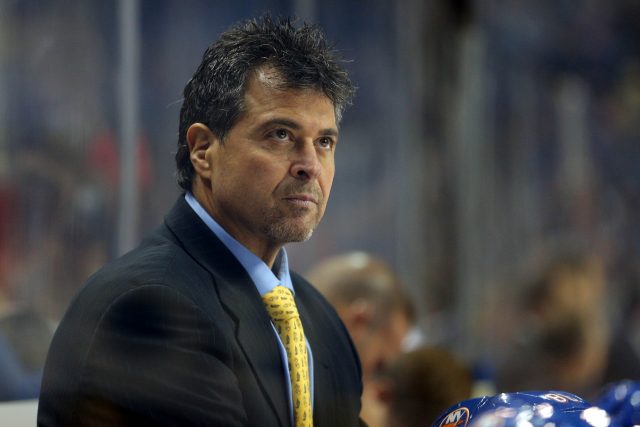 With the New York Islanders woeful play on the ice, fans want a new head coach, but that may be unlikely after Craig Carton's insight.
If you're reading this, you are wondering just as much as everyone else: why has New York Islanders head coach Jack Capuano not been fired?
This is not a new sentiment. Islanders fans have been calling for Capuano's head almost since he has taken over the position six years ago.
One of the reasons that has been cited for Capuano's job safety is his very close relationship with Islanders GM Garth Snow. But they may be closer than everyone thinks.
Following another horrid performance against the Tampa Bay Lightning last night, Craig Carton — of the hit radio show Boomer & Carton on WFAN — said that the reason Jack Capuano hasn't been fired is because Capuano lives in Snow's basement on Long Island:
Is this true? Does Cappy really live in Garth's house? I need answers #isles pic.twitter.com/iEwbqqgFh0

— YeSUV? (@IslesWhiteSUV) November 15, 2016
If this is what's holding back Snow he better get the guts to kick Cappy to the curb both at home and behind the bench.