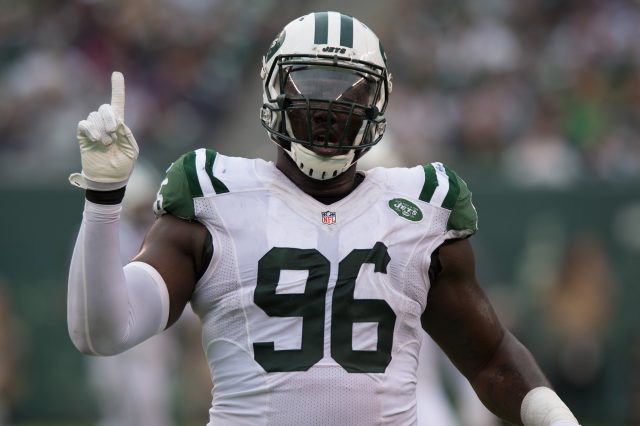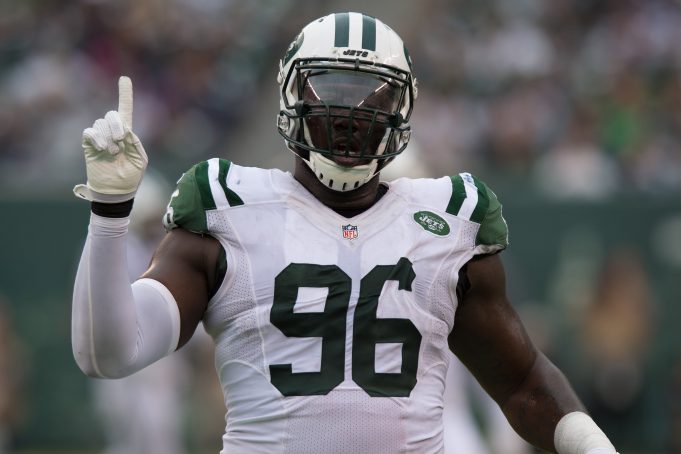 The Defensive Line
The front seven took a major blow this past offseason with the loss of run-stuffing nose tackle Damon 'Snacks' Harrison. The undrafted steal dug up by Ryan during his tenure as head coach left for the crosstown New York Giants via free agency. Although general manager Mike Maccagnan signed longtime Steelers defensive tackle Steve McClendon to help fill that hole, he hasn't been the same.
Last season, "Snacks" enabled Bowles to have defensive ends Muhammad Wilkerson, Sheldon Richardson and Leonard Williams – three of those nine starting first round picks – focus more on rushing the passer, with Harrison keeping the trenches blocked up.
Because McClendon doesn't have the same skill set as Harrison did, the aforementioned trio has much more to worry about. This has led to a huge drop in sack numbers this season, as Wilkerson, the new $86 million man, has only 2.5 sacks this season, paired with just 1.5 from Richardson.
Bowles has also used a very different and slightly confusing D-line rotation this season, essentially keeping Wilkerson and Williams in most plays, while leaving Richardson to bounce with McClendon, and bringing journeymen Mike Catapano and Jarvis Jenkins in and out often. Richardson has expressed his recent frustrations with this situation, saying he's the "odd-man out" on the defensive line.
When Big Mo couldn't understand the last two years, Sheldon Richardson completely GETS IT.#JetUp #NYJhttps://t.co/IEg7VaEQdI

— Elite Sports NY (@EliteSportsNY) November 3, 2016
The lone exception to all these troubles has been Williams, who has played spectacularly this season, posting six sacks and two forced fumbles so far. Wilkerson has essentially been placed in a DT role, resulting in Williams taking on more pass-rushing responsibilities, and he has clearly responded well.