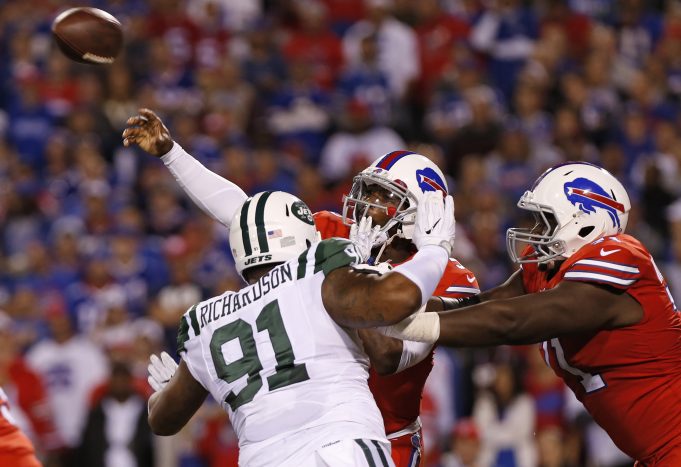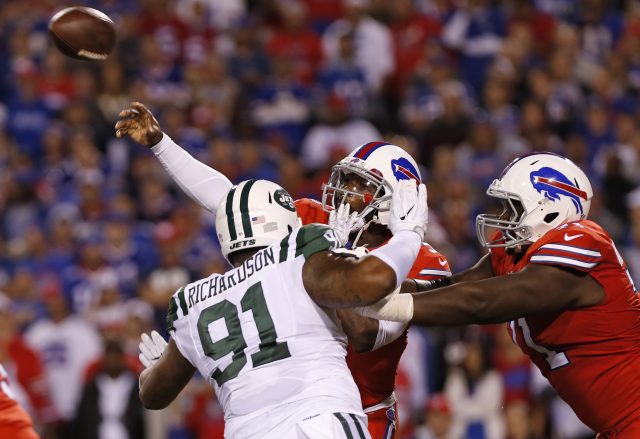 Bowles Figured It Out Defensively
When Sheldon Richardson was suspended during Week 1, Muhammad Wilkerson played his best game of the season (1.5 sacks, five tackles). When Big Mo was sidelined in Week 7, Sheldon Richardson played his best game of the season while lined up in his familiar 3-technique (one sack, six tackles).
The point is: in this situation, less is more.
It's impossible to fit three interior defensive linemen into a two-man system. Hopefully, Bowles has realized this by now and adjusts accordingly.
What he must do is gamble and put one of them at the nose tackle spot, in taking Steve McLendon off the field:
Todd Bowles needs to ditch the insanity of the heavy four-man front and start getting REAL edge players out there. #JetUp #NYJ pic.twitter.com/wi5dDlHJa8

— Elite Sports NY (@EliteSportsNY) October 22, 2016
With the Jets ranking so well against the run and so horrid against the pass, taking this chance in going lighter should happen immediately.
If Bowles doesn't adjust accordingly and we, yet again, see the 4-man heavy front, it'd be extremely disappointing.
If he figures it out, this defense will finally play up to its potential.