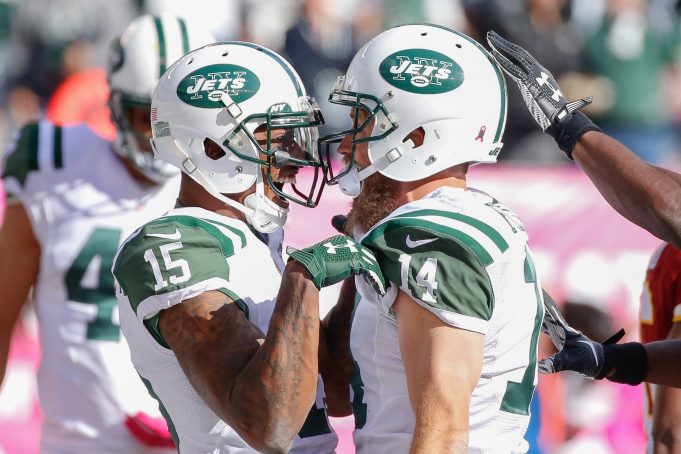 Good Fitzpatrick
We all know who Ryan Fitzpatrick is. He's a guy who's both good and bad, meaning we simply never know which Fitzpatrick is going to show up.
For the better part of the first six weeks, there was the bad Fitzpatrick. The 11 interceptions only tells part of the story.
He's been horrid. Without Eric Decker, he no longer has Quincy Enunwa in that familiar Y-spot and the offense is out of sorts. The offensive line, too, has done Fitz no favors.
When the guy is right, though, he's more than capable.
While you keep the bad Fitz moments in the back of your head through this stretch, don't forget what the good Fitzpatrick can bring to the table. 31 touchdowns a season ago against a weak schedule presents that very evidence.