Todd Bowles and the New York Jets welcome in the Baltimore Ravens for Geno Smith's first start since the season of 2014.
At 1-5, the New York Jets can't afford even one more loss. On the positive side of things, they'll return home to MetLife Stadium in Week 7 — after playing four of their first six games on the road.
Despite the feeling of home-cooking, another tough opponent comes marching in. It'll be John Harbaugh's 3-3 Baltimore Ravens, looking to lick their wounds after falling to the New York Giants in New Jersey last week.
Unfortunately for New York — just as we saw with Carson Plamer playing on Monday Night Football — Joe Flacco will also play despite injury.
Injury Report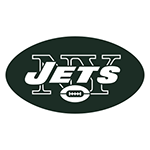 Out:
Questionable:
Not Listed:
David Harris is back, which is great news. But Muhammad Wilkerson is in serious jeopardy for the game this Sunday. Rookie Darron Lee will miss his first game in the NFL.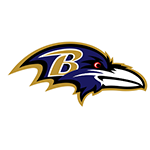 Out:
Doubtful:
Questionable:
The big one turned out to be a positive for Baltimore as its QB, Joe Flacco, looks to be ready to go on Sunday.
Keys For The Jets
At this point in the season, what matters more is how the Jets play, not what to do against the opponent.
Todd Bowles needs to clean his act up defensively and start placing players in their natural positions — instead of witnessing guys like Sheldon Richardson play severely out of position.
The Ravens defense ranks No.1 in the league in rushing defense. Looking to get Matt Forte and Bilal Powell going this week may be a tough task. Protecting Geno Smith and working the offense around his strengths will be key.
Predictions
Until I watch Bowles actually out scheme an opposing head coach, I won't believe it'll happen in advance.
We'll take the Ravens comfortably in this one with turnovers galore from the Jets offense.
Ravens 27, Jets 13