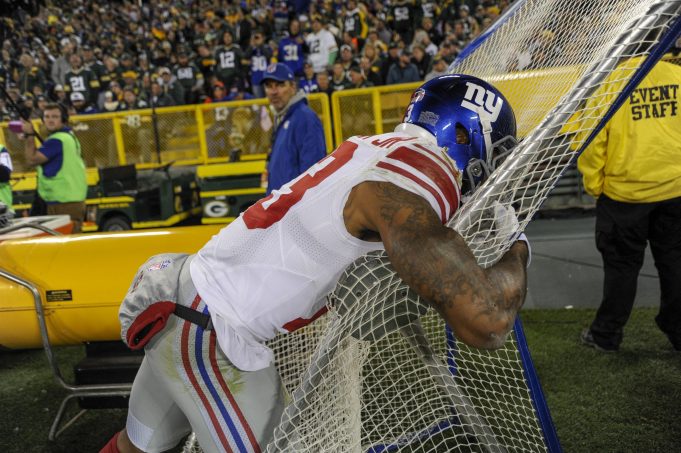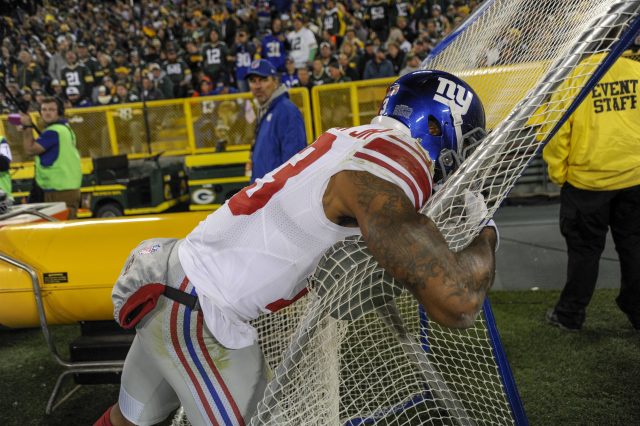 After scoring his first TD of the season, Odell Beckham Jr. celebrated by hugging the kicking net.
O
dell Beckham Jr. can finally put at least one problem behind him. After his fourth-quarter score against the Green Bay Packers, he ran straight to the sideline to seek out the kicking net.
A lot can change in two weeks…@OBJ_3. pic.twitter.com/0VpK5zwWoo

— NFL (@NFL) October 10, 2016
In Week 3 against the Washington Redskins, a frustrated Beckham struck the net on his way back to the sideline. The net fought back though, against all odds, and appeared to get the better of the exchange.
If nothing else went right for the New York Giants, it's good to see OBJ and kicking net back on good terms.