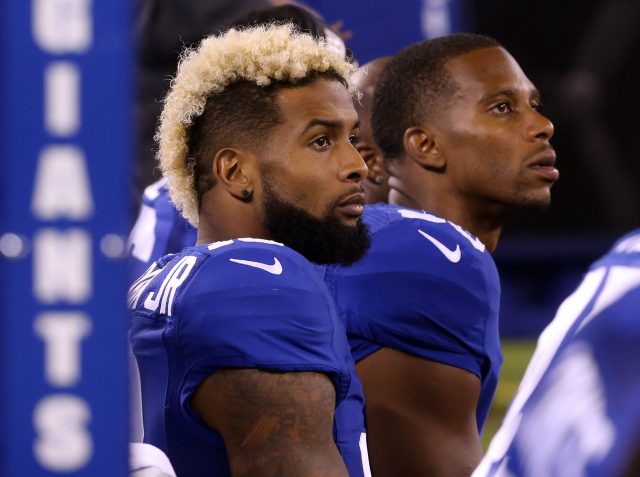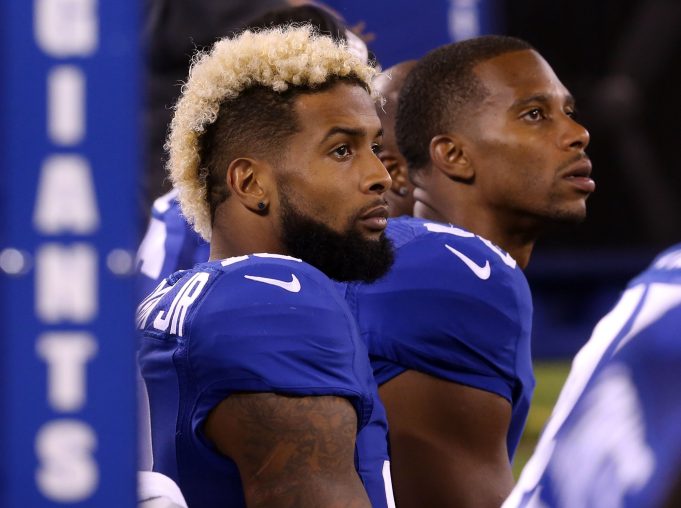 While it's been a complete dump on job by the media concerning New York Giants stud Odell Beckham Jr., there's one teammate getting his back.
"Odell Beckham Jr. is this and Odell Beckham Jr. is that."
This is all you've heard throughout the media this past week thanks to OBJ's latest display of frustration on the football field in Minnesota on Monday Night Football.
And while the media is right, that OBJ has a responsibility to his team to keep it together and be above any emotional outbursts that may hurt his team, teammate Brad Wing brought up a terrific point recently.
On his Instagram account, the New York Giants punter got his teammate's back by posting this video of OBJ engaging himself with military members during pregame festivities:
https://www.instagram.com/p/BLMt1ZhDqhL/
The caption of Wing's post reads like this:
The media COMPLETELY controls what you see. They only show what THEY WANT YOU TO SEE. Don't let them completely control your opinion or perception. Spread the love. Some people are so quick to hate.
While he's right, he's also doing the same thing this organization has done over the last couple years in relation to OBJ. He's rationalizing and giving Beckham a way out.
If OBJ's teammates really want Beckham to flourish with the all-world talent he possesses, they'd come down on him hard.
Nobody has ever proclaimed that Odell Beckham Jr. is a bad guy. If people think that, they're missing the point. The point is: we expect more from the kid and know he has a chance to be one of the greats of all-time.
If he's going to allow the opposition to get in his head so easily, that won't happen.