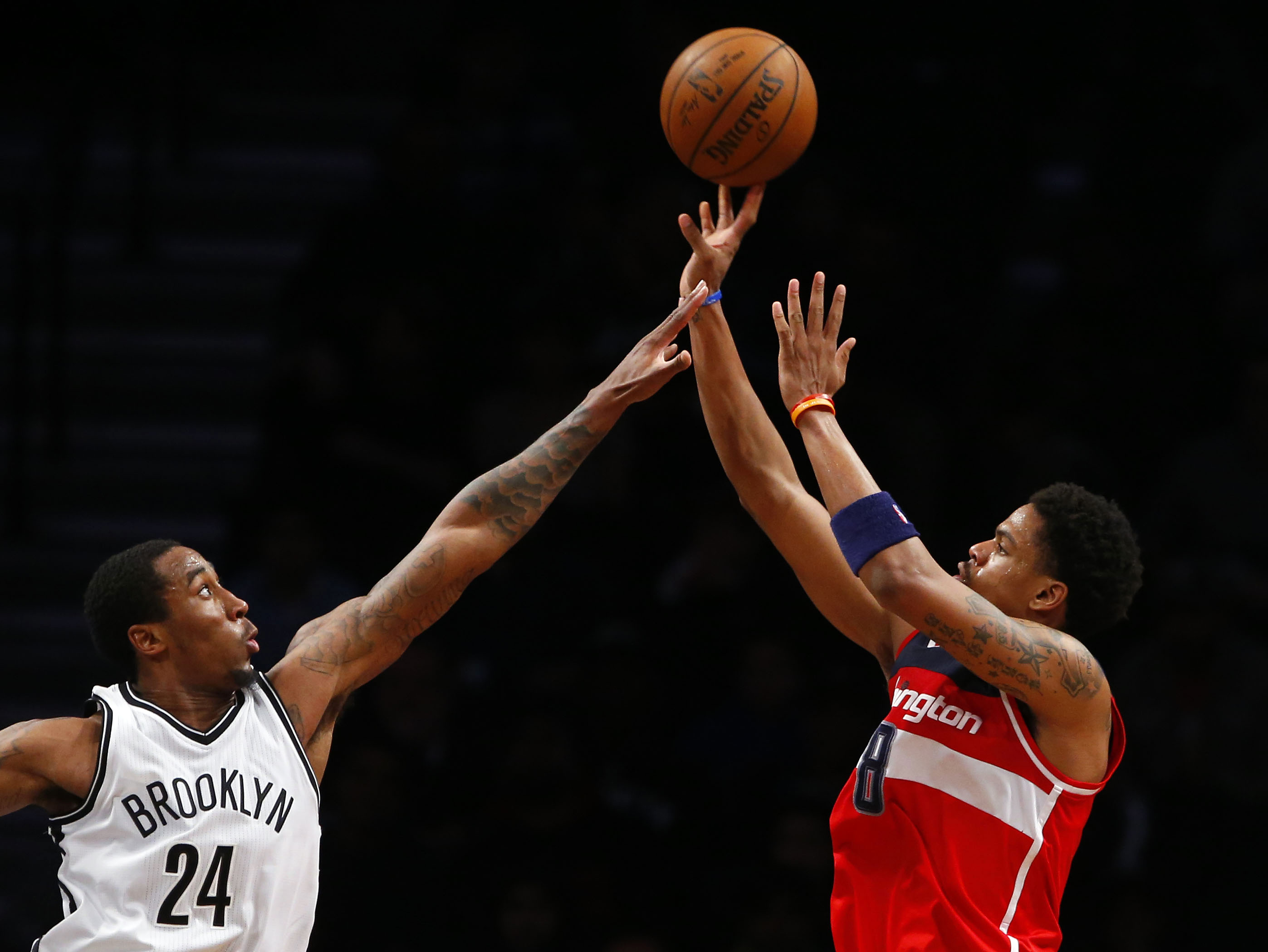 Rondae Hollis-Jefferson
There's no player I love more than a tenacious, gritty defender, and Brooklyn has that with RHJ. When he was coming out of Arizona, scouts raved about his potential defensively, and he was living up to it before his ankle injury.
Per 36 minutes, Hollis-Jefferson was averaging a staggering 2.3 steals per game, and his minutes undoubtedly would've seen an increase if he were healthy for more of the season. What makes him a fantastic defender is his motor is always running–always. And he competes so hard on every possession.
He'll be on an All-Defensive team at least once before his career is over, but what makes him a player to watch is his improving offense. On limited shot attempts, 4.8 a night, Hollis-Jefferson knocked down 45.7 percent of them.
An improvement on his jump shot would be stellar, and it would really open up the floor for the rest of the team. If it's even slightly better than last year, RHJ could become a bigger piece than everyone imagined.