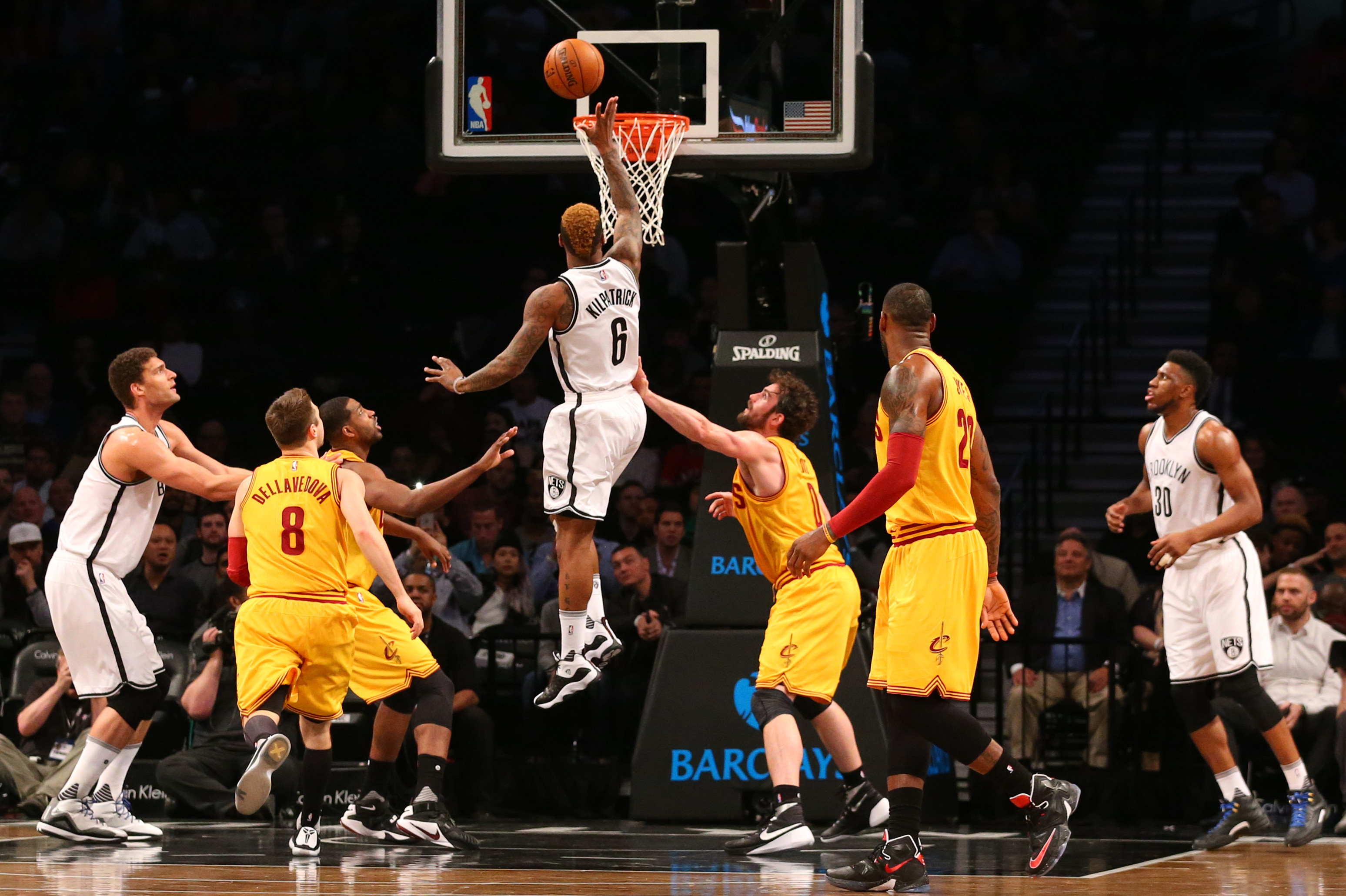 After bouncing around between the D-League and the NBA, Kilpatrick appears to have found a home in Brooklyn. And it's great. The former Cincy Bearcat had a scintillating stretch of games over the final month-and-a-half of the season where he averaged 14.5 points a night on 46 percent shooting in just 24 minutes.
Production like that is remarkable, and it leads to the argument that Kilpatrick is the best perimeter scoring option for the Nets.
While Lin is the best all-around guard, Kilpatrick's ability to score from the interior–along with the perimeter–makes him a lethal spark plug for Kenny Atkinson.
He knocks down threes at a respectable rate (36 percent) and converts on nearly 70 percent of his shots in the restricted area. His production is necessary for the Nets' success, it just falls on him to bring it every night.