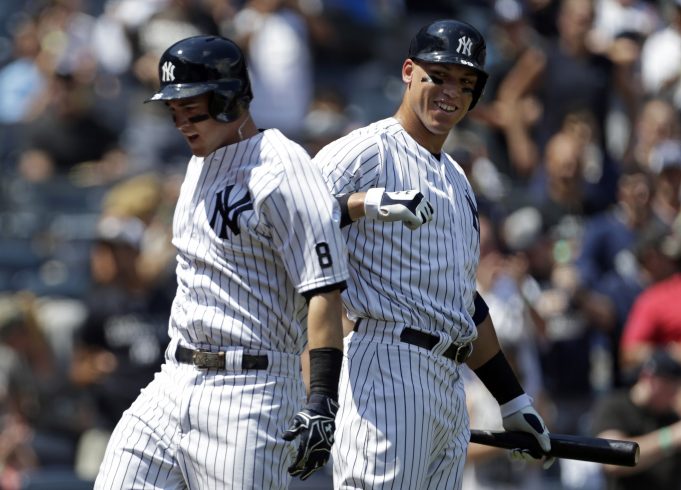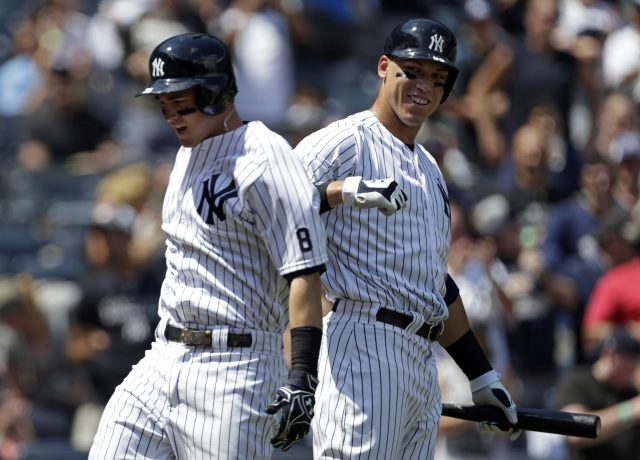 Moment Of The Year: Austin And Judge Go Back-To-Back, 8/13/16
The day Tyler Austin and Aaron Judge went back-to-back in their major league debuts is a day all fans should back on and appreciate.
After all, the feat of two rookies in their debut to hit home runs in their first at-bat in back-to-back fashion has never been done before in the history of baseball.
More importantly than making history, however, the two home runs — which came the night after the farewell to Alex Rodriguez took place — marked the start of the Baby Bombers takeover in the Bronx.