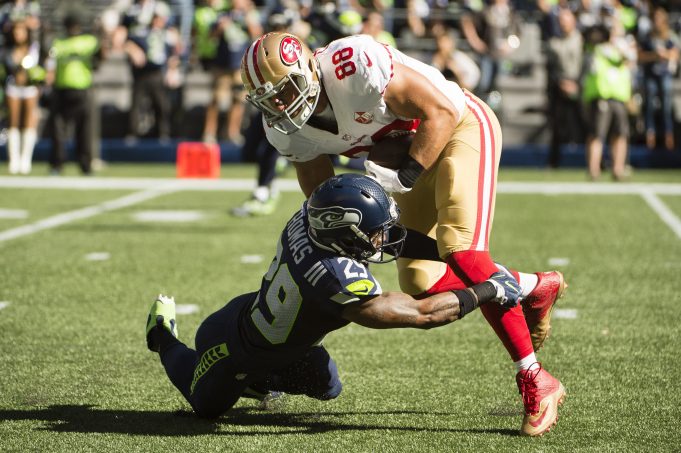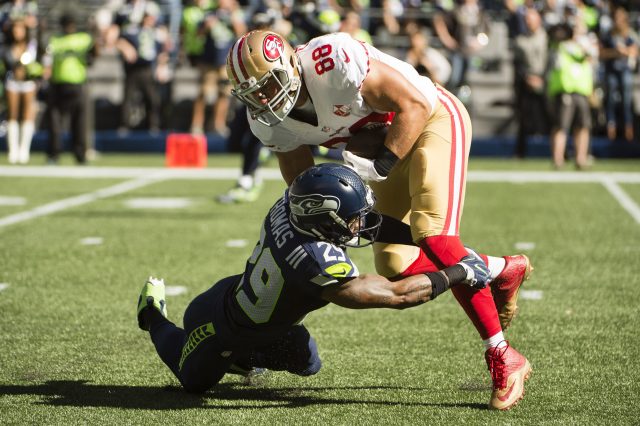 Keys For The Jets
Stop Jimmy Graham:
It doesn't matter that this Jimmy Graham isn't same version we saw with Drew Brees and the New Orleans Saints. He's still one of the most talented tight ends in the league.
Look at Week 3 for a troublesome trend continuing. Travis Kelce went for a score close to 100 yards and a score against a poor Jets covering defense.
Todd Bowles must remove himself from his ancient ways of few personnel moves on defense and begin to increase his dime and quarter looks on defense. Get Antonio Allen on the field to cover Graham when the time calls for it. Calvin Pryor and David Harris simply cannot get that job done.
Attack Deep:
There is no better centerfielder in the NFL than Earl Thomas. He is the reason the Seahawks have been able to paly such a bland style of Cover 3 that simply dominates the football field.
In knowing this, Fitzpatrick and Brandon Marshall must hit a big play in one-on-one coverage early. It's needed to loosen up that Cover 3 with eight in the box.