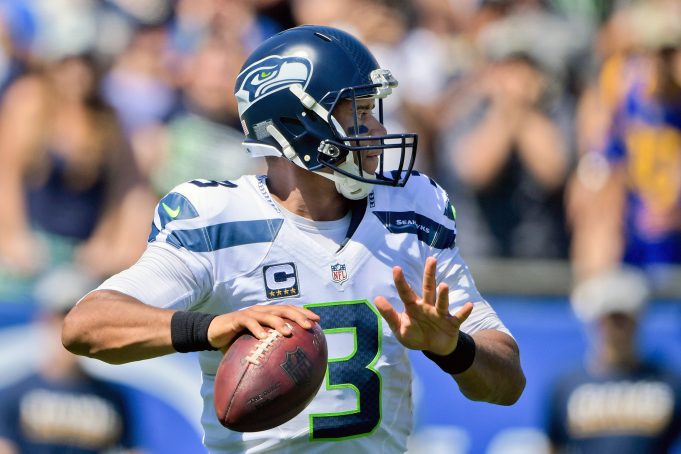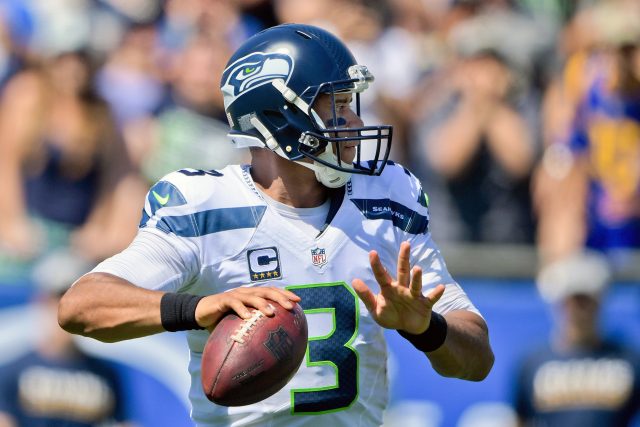 With the New York Jets sporting a record of 1-2, Ryan Fitzpatrick and company are facing a must win against the Seattle Seahawks.
New York Jets (1-2)
Seattle Seahawks (2-1)
NFL, Week 4, Sunday, 1 p.m. ET, CBS
MetLife Stadium, East Rutherford, NJ
Of course, Seattle Seahawks fearless leader Russell Wilson is playing in Week 4 against the New York Jets.
Pete Carroll confirms: Russell Wilson will start Sunday vs. Jets, "looked really good" at Seahawks practice. https://t.co/GAsQsp2jlI pic.twitter.com/CEKazXPT42

— Seattle Times Sports (@SeaTimesSports) September 30, 2016
Did you actually think your Jets would receive such a break to face a Wilson-less Seahawks team? Of course not. Things like that just don't happen for Gang Green.
The Super Bowl winning signal caller has been dealing with an MCL sprain in his left knee suffered against the San Francisco 49ers a week ago. But alas, Wilson will be in uniform at MetLife Stadium on Sunday.
This means the murder's row schedule New York was faced with prior to the season will stay as such. And boy, if the Jets can't find a way to win this one at home, things will look outright terrible.
With visits to Pittsburgh and Arizona next up, the 1-2 Jets are facing a "must-win" situation. Even after playing the Steelers and Cardinals on the road, the 3-0 Baltimore Ravens are the opponent in Week 7.
Without even fully deserving this poor fate, New York, with a very talented roster, could wind up 1-5 or even 1-6 the next time we blink an eye. Veteran Darrelle Revis understands this better than anybody, via Darryl Slater of NJ.com:
"It's a must-win for us," he said, while discussing the Seattle game.

"To just regain some momentum back from the beginning of the season," Revis continued, in why it's such an important game. "We're 1-2 right now. The first game didn't go too well."

"Then we lost in K.C.," Revis continued. "So just to regain the momentum back for the team, and for us moving forward. I think this Sunday, with a win, that would be a kick-starter for us, and start us up for the rest of the season."
The only thing worse than starting 1-3 would be to start 1-3 while staring at three rough games immediately thereafter.
This Sunday, Week 4 of the NFL, the New York Jets must win. Join us as we navigate through some of the most important issues relating to the game: