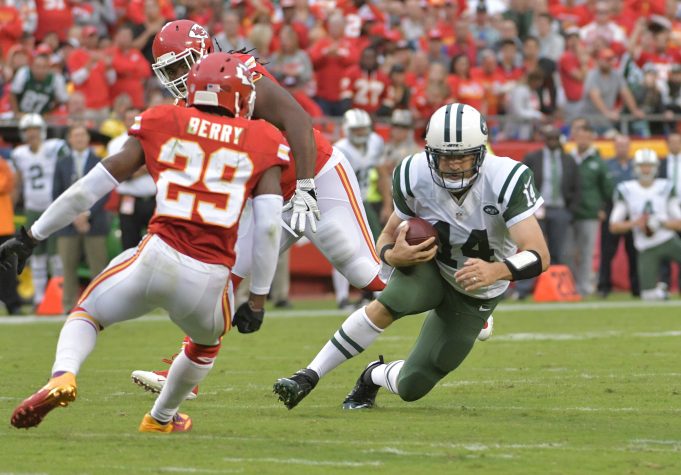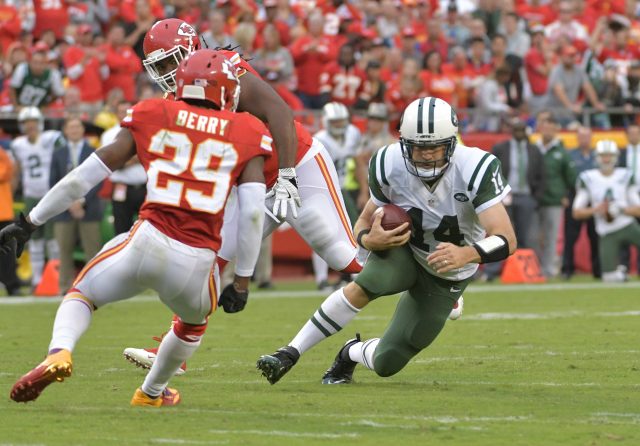 Top Storylines
Ryan Fitzpatrick Against A Top Secondary:
From a Jets point of view, there is only one storyline that supersedes the rest.
Can and will Ryan Fitzpatrick bounce back from his worst performance as a Jet?
The six interceptions he threw in Kansas City last week was rough. Making it rougher is the idea he failed his first test against a legit covering defense.
So, does he receive a break the following week? Absolutely not.
In comes the Legion of Boom, the other phenomenal secondary in the NFL. How Fitz recovers against another top three secondary will mean everything to this organization on Sunday. Richard Sherman, Earl Thomas, and Kam Chancellor will be ready and buzzing around the ball. Even Bobby Wagner, one of the top covering linebackers in the league, will be tough to handle.
Russell Wilson' Health:
As previously mentioned, Russ's health will have an incredible impact on the game. Marshawn Lynch is gone and Thomas Rawls is banged up longterm. As Russ goes, the Seahawks offense goes.