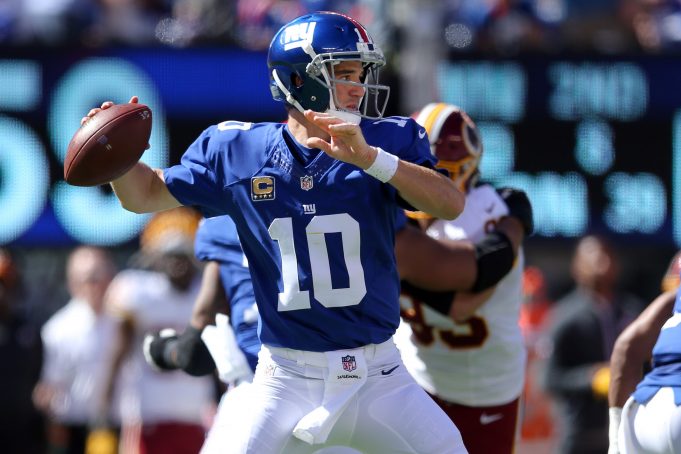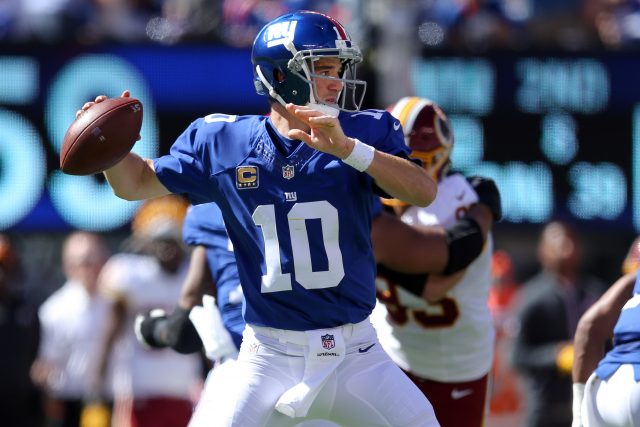 Giants Keys To Victory
Protect The Duke:
The Giants are -6 in turnovers in 2016. That they are 2-1 is a testament to the defense, but even the '85 Bears wouldn't be able to bail out an offense that careless every week.
And they aren't the '85 Bears.
Turnovers caught up with them last week against the Redskins and they gave away an all-important divisional game. They turned the ball over three times at Minnesota during last season's 49-17 whoopin'.
Playing from behind is not a position Eli wants to be in against the Vikings defensive line but it's where the Giant's will find themselves if he continues to make bad decisions with the football.
Run The Ball, Then Run Some More:
Granted, the Vikings are only giving up 84 yards per game on 3.5 per carry and the Giants are down Vereen, and possibly Rashad Jennings. Committing to the run is important nonetheless.
They'd take five yards a pop, but they can live with three. The goal is to wear down Linval Joseph and soften Minnesota's D-Line. If there's no consistency with the run, the Vikings will be pinning their ears back trying to get to Manning like the Redskins did a week ago.
Chris Baker (@cbaker92redskin) absolutely rocks Eli Manning.

Sack and forced fumble, but #Giants recover.#Redskins pic.twitter.com/PHVNP9RpNK

— Chad Ryan (@ChadwikoRCC) September 25, 2016
The Giants' run defense is even better than Minnesota's (77 ypg, 3.2 ypc).
The Vikings rushing attack is dead last in the league (55 ypg). Look for the G-Men to take the run away early and make Sam Bradford try to beat them.
He's been a good fit with the Vikes thus far, but he's still Sam Bradford. In the nine games Bradford attempted at least 37 passes in 2015, he threw all 14 of his interceptions. He's 4-5 in those games. Bradford has yet to attempt more than 31 passes this season. He's also been sacked six times in two games.
The Giants only have four sacks on the season, but Vernon and Jason Pierre-Paul have been disruptive. Forcing Bradford to drop back and bringing pressure could create opportunities, even for a secondary besieged by injuries.