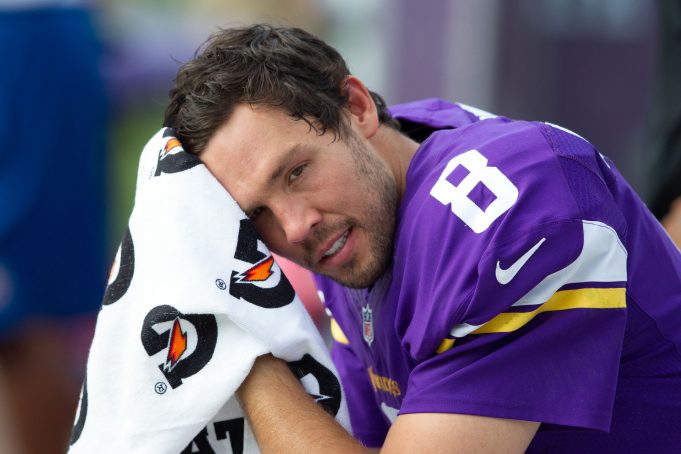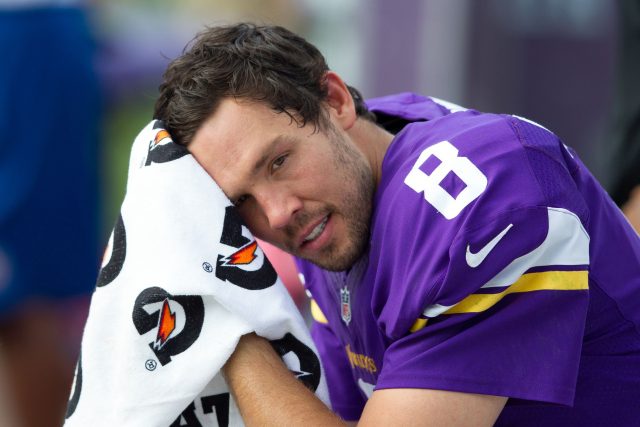 The New York Giants will put recent controversy aside to take on the Minnesota Vikings on 'Monday Night Football.' Here's what you need to know.
New York Giants (2-1)
Minnesota Vikings (3-0)
NFL, Week 4, Monday, Oct. 3, 8:30 p.m. ET on ESPN
U.S. Bank Stadium, Minneapolis, Minnesota
Series History: NYG is 12-15 overall, 5-7 away
Last: MIN (H) 49, NYG 17, 12/27/2015
W
hat a difference a week makes. All was right with the New York Giants heading into a Week 3 home date with the Washington Redskins. They were 2-0 for the first time since 2009 and it was the
defense, 
worst in the NFL a season ago, carrying the weight.
Head coach Ben McAdoo must navigate through the roughest patch of his short tenure.
The Giants didn't run the ball once in the fourth quarter.
You read that correctly. Shane Vereen and Orleans Darkwa found running room all day but didn't get one opportunity late in a close game. Eli Manning threw two interceptions, one in the redzone and one on the final drive of the game.
Then, Odell Beckham happened.
#Giants vs. Vikings on @ESPNNFL is 3 DAYS away! Broadcast Info >> https://t.co/cC83wdSt4v pic.twitter.com/9rt7CEfQiS

— New York Giants (@Giants) September 30, 2016
His sideline outburst didn't cost the Giants the game, but it has been the story of the week.
It went like this: coach calls out player, some agree & some don't; player jabs back at coach, some are fine with it, some aren't. Lost in this melodrama is the fact the Giants have to play a real Minnesota Vikings team Monday, in Minnesota. They haven't fared so well there in recent years (0-3 since 2008).
Oh, and there banged up on both sides of the ball.
Join us as we navigate through the full in-depth preview: