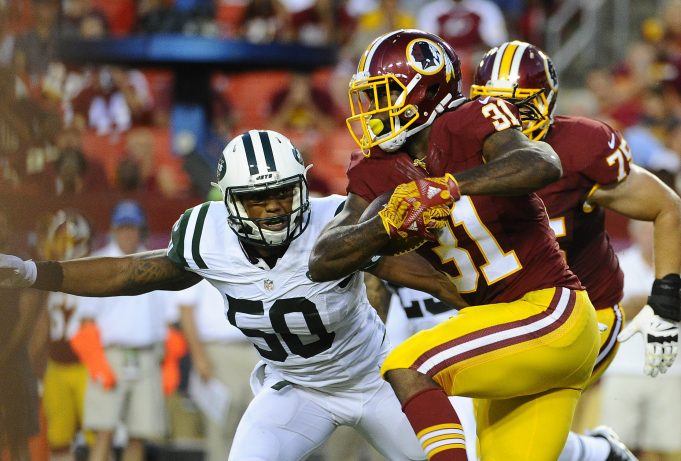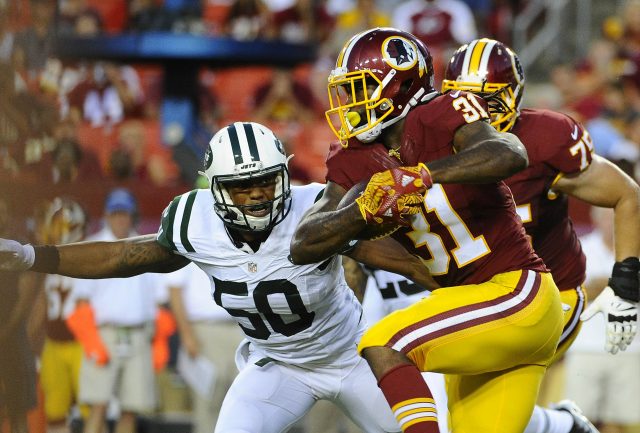 4. The Rookie Linebackers
The Jets' linebacker unit will be an interesting group to watch, as it is budding with young, up-and-coming talent while at the same time balanced by a veteran presence.
Look for Jordan Jenkins, the Jets' third-round selection out of Georgia, to have a plentiful opportunity in his rookie season (he is, in fact, listed as a starting outside linebacker — though when the Jets choose a 4-3 set, he would likely be the odd man out).
Darron Lee, the 20th overall pick in this year's draft, will get his time on the inside where you can bet he'll eventually displace veteran Erin Henderson.
You're probably catching on to the theme: opportunity and talent to rise to the occasion are the needed elements to the formula of achieving the breakout season. Jenkins and Lee fit the bill, and are therefore prime candidates.