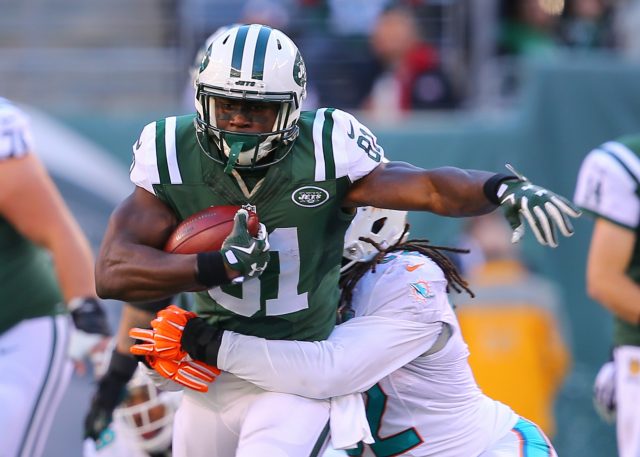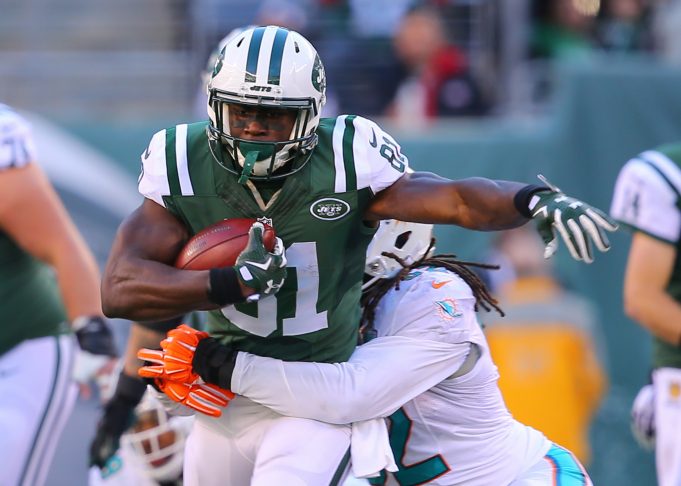 We comb through 12 New York Jets on the active roster who have a distinct opportunity, and the ability, to break out in a big way this season.
L
ast season, the
New York Jets
 undoubted breakout performer was quarterback
Ryan Fitzpatrick
, who emerged from the irrelevancy of veteran backup to the spotlight of an every-down signal caller.
Fitzpatrick started 16 games and broke the Jets' franchise record for touchdown passes while having a personal career year.
On the defensive side of the ball, Erin Henderson became a linchpin of the linebacker corps after his preseason listing at fifth on the Jets' depth chart at inside linebacker. Marcus Williams broke out to the tune of six interceptions in his thirteen games played last year. Calvin Pryor took major strides.
This year, even more talent rides on the horizon for the promise of tapping into its potential. Some of that potential is clear as day – and a safe bet to be displayed on the field – and some are found in the hidden gems of youngsters buried within the depth chart.
Perhaps there is some irony in the design of this piece in that the very purpose of the term "breakout" is to indicate an unexpected phenomenon. Regardless, we'll put our best effort forward to sniff out the players poised for that breakout success, including both the expected and the unexpected.