If you thought the New York Jets were going to pass a bit in 2016, you'd be wrong. They're going to pass more than anybody could have imagined.
I
n 2015, the
New York Jets
ranked 15th in the
National Football League
with 37.8 pass attempts per game. This was an extremely mediocre average, obviously, considering there are 32 teams in the league.
In 2016, the Jets are going to smash this number of 37.8.
Chan Gailey is going to have Ryan Fitzpatrick throw until his arm literally falls off.
The Personnel Calls For It:
Just take a gander at the 53-man roster. Matt Forte was brought in as the lead horse. He's certainly capable as he's rushed for over 1K yards on five different occasions during his eight-year tenure in Chicago.
At 30-years-old, however, the Jets view Forte a little differently than the 2010 version.
He's not the lead back Chris Ivory was. He'll rarely (if ever) be called on for more than 20-plus carries in a game. Rather, Forte will blend perfectly with backup Bilal Powell in representing the most identical one-two punch in all of football.
This is an identical one-two punch who can do it all. This includes anything needed in the passing game, pass protecting included.
The air attack is also friendly along the offensive line.
Brian Winters is the lone starter who's a much more comfortable run blocker. When he's asked to stand up, he struggles. Nick Mangold, Ryan Clady, James Carpenter, and whoever's going to lineup at right tackle can all pass block as effectively as they maul it in the run game.
Lastly, and most importantly, just take a look at the wide receivers. Brandon Marshall, Eric Decker, Jalin Marshall, Quincy Enunwa, and Robby Anderson make up, arguably, the deepest receiving grouping in the NFL.
Chan Gailey's System / New Regime:
It's not that Chan Gailey considers himself a passing offensive coordinator. He simply does not. He actually considers himself a balanced offensive mind.
Bill Cowher, a guy who loves Gailey, saw his offensive coordinator dominate with a run-heavy game in the 1990s.
"He's not married to a system. The one thing I like about Chan is he tries to stay unpredictable." –Bill Cowher on Gailey.
What Gailey (or Cowher) thinks doesn't matter. What matters is recent history.
From 2010 through 2012, his three-year head coaching stint with the Buffalo Bills, Gailey possessed a pass-run ratio of 58-42. While it didn't equal winning percentage success, it did help Fitzpatrick enjoy the best stint in his journeyman-like career.
Last year with the Jets, Gailey called passes 58.29 percent of the time. This is nothing unusual in today's pass-heavy league. What's interesting about Gailey is how he mixes in with Todd Bowles and Mike Maccagnan.
It was evident, once the new regime accepted the gracious gift of Leonard Williams with the No. 6 pick in 2015, that this new regime wasn't similar to the previous one. Instead of rationalizing out of the pick (thanks to positional need), they took arguably the most talented player in the draft.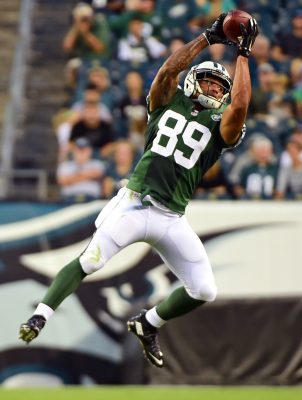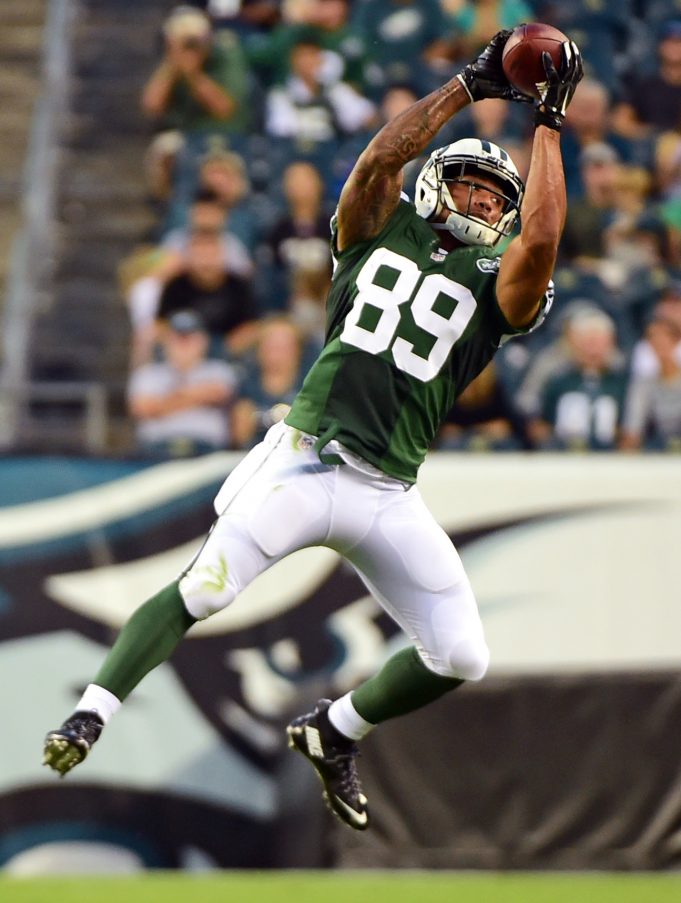 This mindset also invades the football field. Where Rex Ryan would stay stubborn to the running game, regardless of personnel, Bowles will be flexible.
Everybody in this organization understands how pass-crazed this league is. They won't hold Gailey back from utilizing his personnel to the best of its ability.
Schedule Difficulty:
Cupcake? Yeah, that's as good a word as any. What this organization faced in terms of schedule difficulty in 2015 was nothing more than a cupcake.
The Jets (along with the Pats, Bills and Fins), were lucky enough to face the NFC East and AFC South, two of the worst divisions in recent memory.
2016 brings one serious test. A test so serious, in fact, that the first six games can literally make or break their entire season. While many look at this difficulty as the reason Fitzpatrick will struggle, others see value in it.
Another reason why New York will be pass crazy in 2016 will be directly due to the caliber of opponent in 2016. The harder time the Jets defense has, the more the offense, especially the passing game, will have to pick up the slack. The Jets simply won't hold as many comfy leads as they did a season ago.
There's good reason to believe Ryan Fitzpatrick will be in the discussion as a Pro Bowl QB in 2016. This doesn't mean he's a franchise QB. It doesn't even mean he's a stud or the solution in 2017.
All it means is that there's a perfect storm coming. All of these reasons (and more) should lead you to believe the Jets will finish in the top five in the NFL in passing and pass attempts per game.