After just one preseason game, many around the NFL are already convinced that the New York Jets are equipped with the receiving group.
T
he world has officially entered
The Twilight Zone
. Yes, that Twilight Zone, the brainchild of Emmy Award winner Rod Serling that featured one crazy story after another.
Stuff is happening in this world. Stuff that you'd never think was possible. The name of Donald Trump could potentially take the throne as POTUS; riots and murders are going down simply to prove a point; and Bruce Jenner is no longer Bruce Jenner (the name). (Not that there's anything wrong with that.)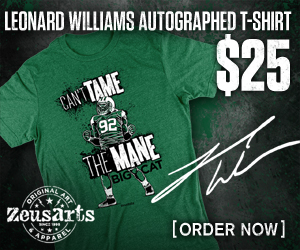 As nutty as those examples are, however, there's one aspect of this world that's actually backing The Twilight Zone point more than anything else.
The New York Jets are loaded at the wide receiver position.
The team who hadn't been able to find a playmaking receiver since Keyshawn Johnson and drafted Stephen Hill in the second round the NFL Draft, is, currently, quite healthy out wide.
Actually, some might say they're more loaded than any other team across the land.
Like previously mentioned, we have now entered "The Twilight Zone."
Join us as we move through the personalities who make up the deepest receiving group in the league and why it's the case.