Quarterbacks
Ryan Fitzpatrick: 14 GP, 35 TD, 22 INT, 4514 YDS, 4 RSH TD
Geno Smith: 4 GP, 2 TD, 3 INT, 375 YDS, 1 RSH TD
Bryce Petty: N/A
Christian Hackenberg: N/A
Sure, Fitzpatrick, or FitzMagic (as the kids like to call him), is facing a world of difference in terms of opponent nastiness as opposed to 2015. Consider these two important facts, though:
We never know how truly tough the schedule is prior to the season
Passing opportunities are jacked up when competition is tougher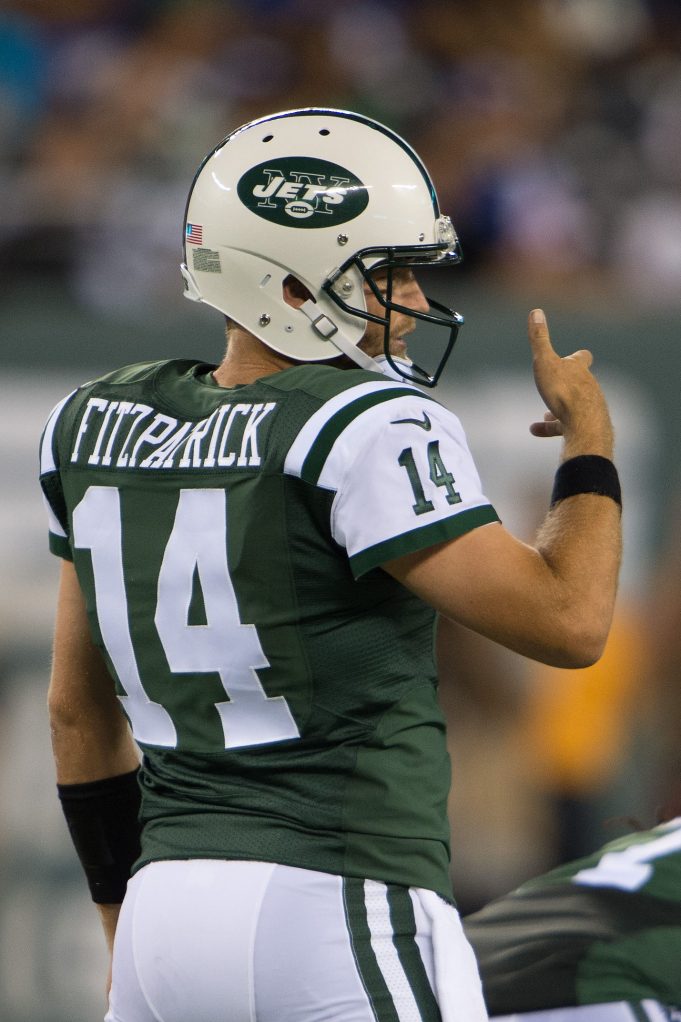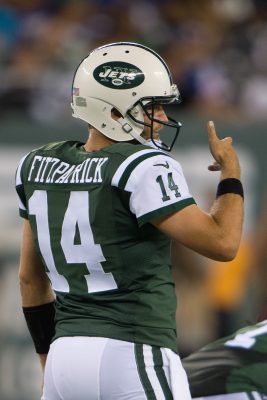 In Week 2 of 2015, the New York Jets faced a toughie on the road in Indianapolis on Monday Night Football. At least we thought it was a toughie prior to the season commencing. It turned out Andrew Luck had zero help around him and the preseason AFC favorite Colts were nothing more than a bottom feeder.
Fans, players and front office members alike never truly know how tough a schedule is until it plays out.
Secondly, and most importantly, the aspect of the tougher schedule helps the statistical output by a quarterback in many regards.
It's the fantasy football angle: If the Jets defense faces a tougher opponent, then Chan Gailey and Fitz will that much more opportunity to throw the ball.
This is exactly why his touchdowns, interceptions, and yards totals are all higher than what we saw in 2015. Additionally, he will do this in just 14 games. There is no way any logical football mind can project Fitz for a full season based on what we've seen through his injury-riddled career.
Where Fitz fails, is that he has a gunslinger's mentality without the gunslinger's arm. It'll produce a quantity over quality type season: High outputs in touchdowns, yards, and, of course, interceptions.