Final Thoughts
In either case, Fitz's numbers as the bonafide starter in his career aren't terrible. Here are the numbers when he enters the season as the starting QB: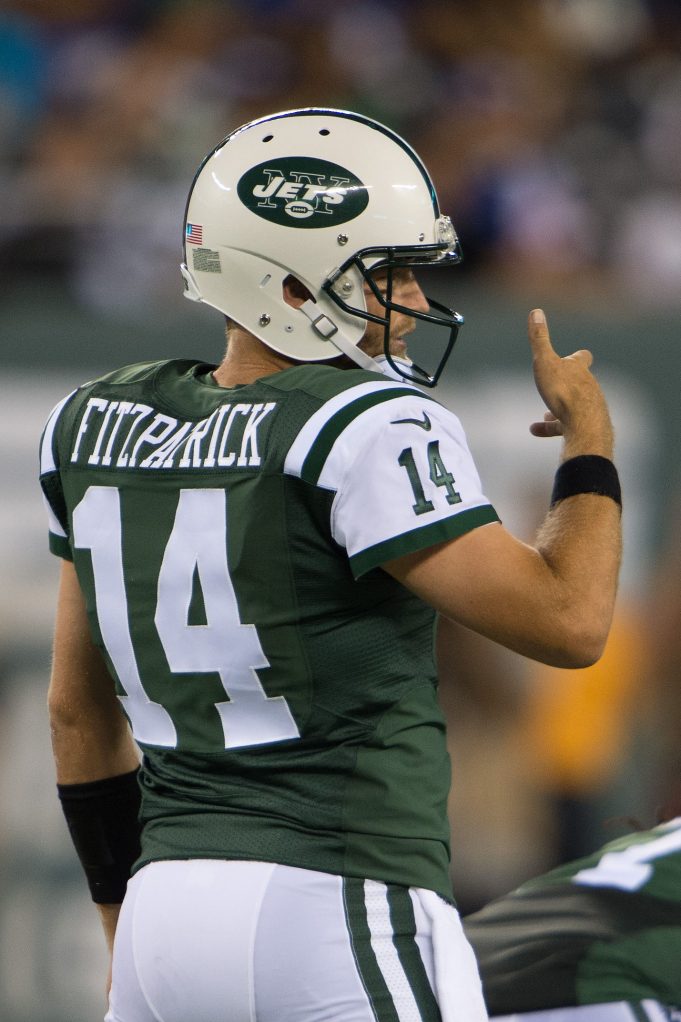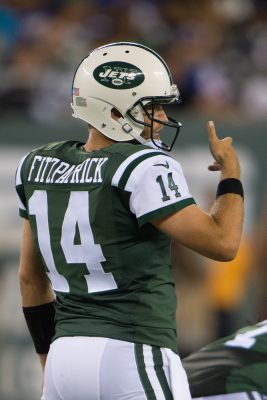 2010 BUF: 13 G, 23 TD, 15 INT, 3000 YDS
2011 BUF: 16 G, 24 TD, 23 INT, 3832 YDS
2012 BUF: 16 G, 24 TD, 16 INT, 3400 YDS
2014 HOU: 12 G, 17 TD, 8 INT, 2483 YDS
2015 NYJ: 16 G, 31 TD, 15 INT, 3905 YDS
TOTAL: 73 G, 119 TD, 77 INT, 16620 YDS
These numbers, unfortunately for the franchise, would literally make him the third or second best signal caller in franchise history.
Admittedly, much of the case for Fitz making his first Pro Bowl in 2016 surrounds how often injury replacements play in the game. Still, though, if he surpasses his total of 31 TDs a season ago, a legitimate case can be made.
The weapons around him have improved with rookies Jalin Marshall and Robby Anderson. Matt Forte brings a little extra to the party. And while the right side of the line is extremely sore, the second straight season under Gailey can only help matters.
What's working against him is the brutal schedule he'll face. It's in stark contrast to the cupcakes Fitz faced in 2015.
He isn't a stud. He isn't a franchise guy. That doesn't mean he can't come up with another gem of a season.
Watch out, for Ryan Fitzpatrick can be Pro Bowl bound in 2016.