Despite a few rogue fans who feel it's OK to criticize a fan's behavior, it is, indeed, OK to boo New York Jets quarterback Geno Smith.
I
magine a world so scary that fans cheer a man who carries around 35 interceptions and 16 fumbles over two seasons.
Imagine this world. A world filled with zero consequences for the professional athlete. A world that'll force diehards to wear a fake smile regardless of who their franchise throws out on the field. A world for the faint of heart with magical fairies and chocolatety roads that showcases a strange group of people playing patty-cake at football stadiums.
This is the world New York Daily News writer Manish Mehta envisions for New York Jets fandom.
Mehta, as evidenced by a piece two days ago, can't, for the life of him, understand why there's a section of Jets fans who would actually boo backup quarterback Geno Smith prior to throwing a pass in practice. He can't figure it out. He calls this group the "lunatic fringe."
As talented as Mehta is (and yes, the man is extremely talented), he fails to see the bigger picture. He fails to abide by the most important rule of sports fandom.
Mehta just told fans how to conduct themselves. He, very foolishly, projected a holier than thou voice towards and above those fans who decide to boo Geno Smith.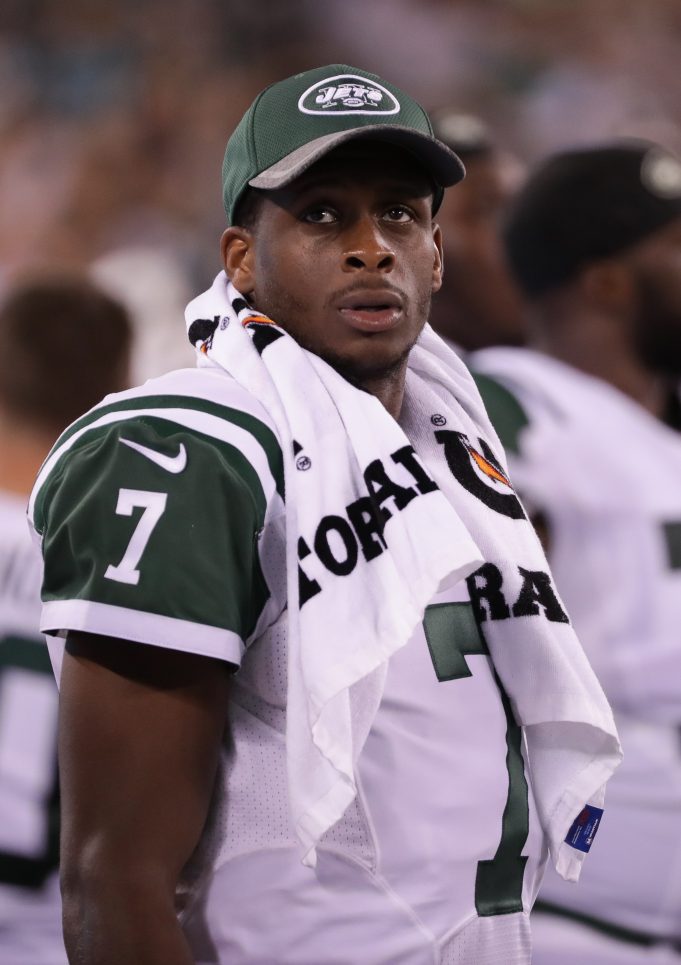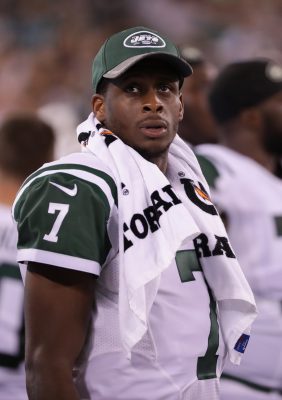 If there's one thing Mehta and myself can agree on, it's that Geno isn't a popular figure. Those who support the fourth-year West Virginia product point to articles such Mehta's and howl to the moon about how unfairly Smith has been treated since his arrival in 2013.
The second-round pick who sulked his way into Day 2 of the NFL Draft was thrown right into the fire. A Rex Ryan move leading to a Mark Sanchez injury made it happen. Smith showed some high points with a less than stellar roster. He showed many low points. He finished with a solid 8-8 record and a four-game span to finish the season 3-1 while collecting seven total touchdowns against just two interceptions.
For those who don't remember, the Geno Smith brand was actually hot heading into 2014.
Again, though, the same inconsistencies he suffered through his rookie season reared its ugly head during the sophomore campaign.
Even after all of the struggles, he still had the faith of an organization. Mike Maccagnan and Todd Bowles wanted Geno Smith to be their starting quarterback. They stood behind Geno in the spring, the summer, and into training camp.
He was, still, the Jets guy, even with a new regime. In fact, Jets fandom was excited to see their guy in action with a cast of new weapons.
What happened next is the reason he gets booed unmercifully.
Instead portraying leadership as the guy, he and IK Enemkpali squabbled over a mere $600 in the locker room. Geno and IK singlehandedly brought the circus back to town after Jets fandom thought they had rid themselves of the label when Rex took his act to Orchard Park.
Smith, their guy, let his fans down. He let Jets fans down.
Even though it's true: The paying customer has every right to voice its displeasure (fair or unfair) about the professional athlete, forget that sentiment for a moment. The more important aspect to Geno hearing the displeasure prior to even taking a snap in 2016 boils down to self-discipline and representativeness.
Mehta fails to see how brilliant this section of Jets fandom truly is. He fails to see what they see: that Geno brought the circus back to town in August of 2015 when it had already left.
Of course, we all know what's happened since the punch heard round the locker room. Ryan Fitzpatrick has firmly entrenched himself as the guy, Christian Hackenberg was drafted, and the dialogue surrounding the backup QB and/or carrying four quarterbacks rages on.
Number two quarterback or not, New York fans don't discriminate. They show appreciation and/or disdain based on performance, character, etc. If much of the fanbase is sick and tired of Geno Smith and they'd like to let management know about it, who is anybody to tell them not to?
The fanbase is the paying customer, the people who make this league work and allow Geno to collect that pretty penny.
This isn't St. Louis. It's not Busch Stadium, a place that features 100 percent cheers and no jeers.
This is New York City, a town that is very rarely wrong. They've accepted less than talented players who've provided extraordinary effort on many occasions. They've also booed gifted athletes who've portrayed the wrong attitude.
In the case of Geno Smith and the fans of the New York Jets, the relationship is broken. Neither Manish Mehta, myself, or the girl next door can appropriately tell either side that they're wrong for the unfuzzy feelings towards the other.
Thanks to history, this is the way it is and nobody can tell fans how to feel towards a specific professional athlete.