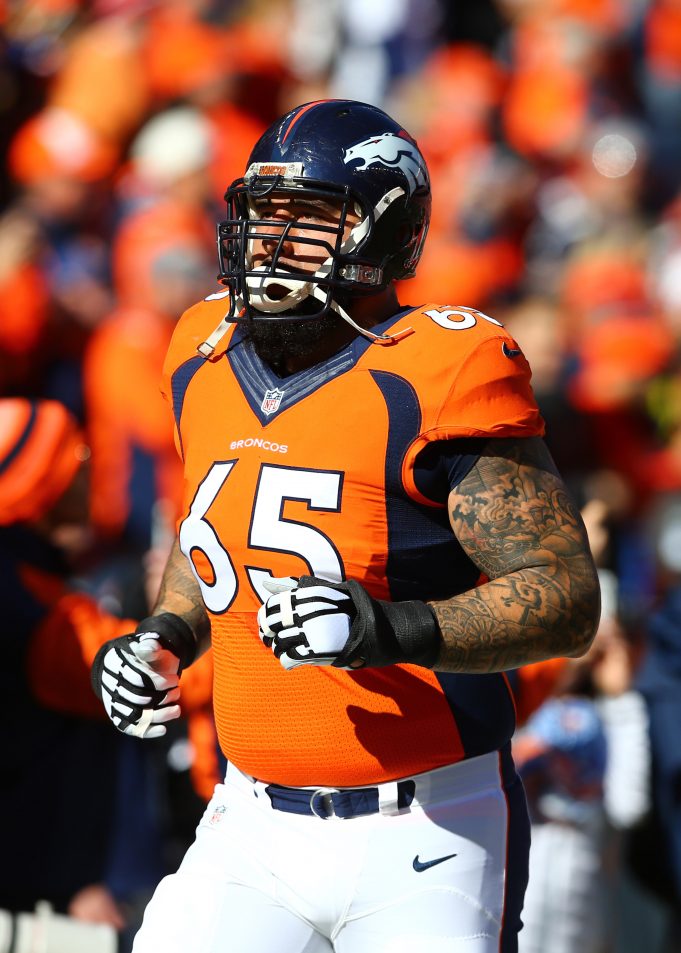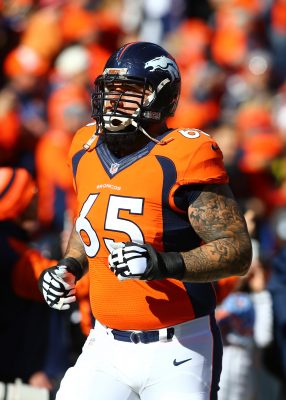 Vasquez (71.7) is a power blocker whose natural position is right guard. He was drafted by the San Diego Chargers in the third round of the 2009 NFL Draft and was an All-Pro in 2013.
Before his excellent 2013 campaign, he was signed to a 4-year deal worth $23.5 million with $13 million guaranteed. Vasquez was cut by the Broncos this offseason after he "struggled in Gary Kubiak's zone-blocking offense."
Many pundits believe that Vasquez was a scheme misfit under Kubiak, and the stats support that assertion: under former coach John Fox, he garnered PFF grades of 76.6, 80.1, 88.3 and 77.1. Under Kubiak, he posted a career-low 71.7.
It wouldn't be a stretch to call him an upgrade over John Jerry. Vasquez, who is elite in pass protection, would ideally man the RG position. Big Blue could utilize him as a transitional bridge to Bobby Hart, who the organization is brazenly high on.