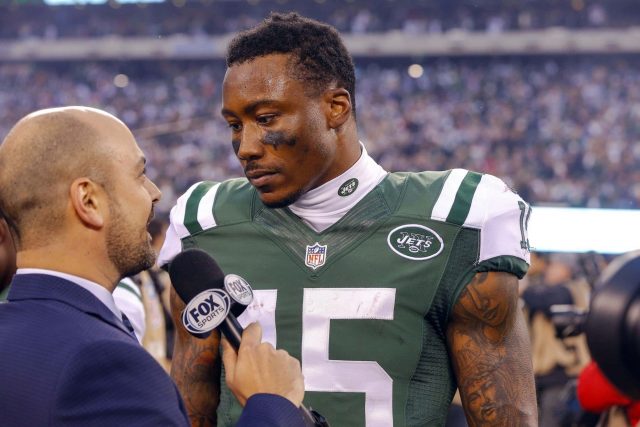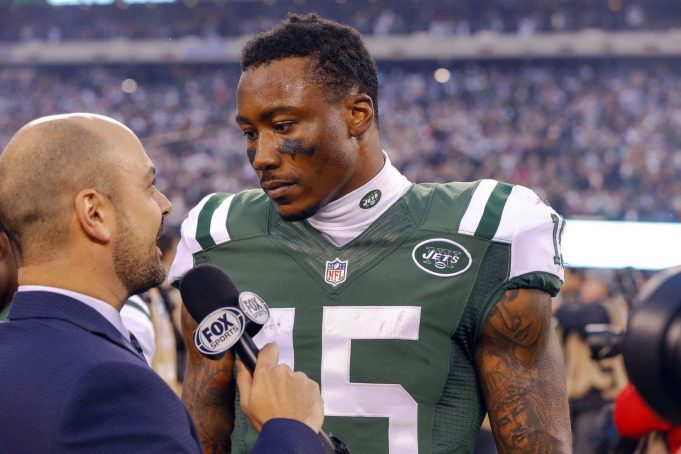 New York Jets wide receiver Brandon Marshall conversed with talk show host Mike Francesa today and it was certainly something you didn't want to miss.
Today on 'The Mike Francesa Show,' Francesa spoke to a group of New York Jets players live from training camp.
He talked to star cornerback Darelle Revis, quarterback Ryan Fitzpatrick, and second-year head coach Todd Bowles about all things Jets football.
And then Brandon Marshall stepped behind the microphone.
The veteran wide receiver talked about a wide range of things, including his connection with the aforementioned Fitzpatrick, last year's loss to the Buffalo Bills in Week 17, and even how he considers Matt Forte "boring."
But perhaps the most enticing part of the conversation came in the first few minutes of the segment (audio below).
After Francesa introduced Marshall, the Gang Green stud immediately stated that he was upset with Francesa over an incident that went down when he appeared on the show last year.
Marshall proceeded to call out the long-time host because he didn't say hello to the wide receiver when he previously came on his show. Francesa denied the claim by Marshall, but it certainly set the tone for a very interesting conversation to say the least.
Take a listen here:
Great spot, must listen: Mike Francesa with Brandon Marshall https://t.co/tDnD8c7d8e

— Brian Monzo (@BMonzoWFAN) August 22, 2016