Final Analysis
So, if not the New York Jets, then who? Who in the NFL has the deepest receiver grouping?
There are other candidates.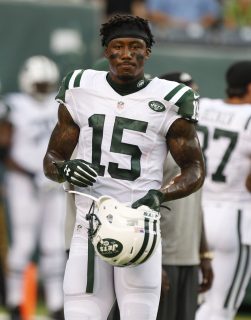 The Pittsburgh Steelers would most definitely be in the running if stud Martavis Bryant wasn't a bonehead off the field. Antonio Brown could be the best in the league, and Markus Weaton is solid, but the rest just doesn't match up with what the Jets have.
The Houston Texans have a solid top three in DeAndre Hopkins, Cecil Shorts III and Jaelen Strong. The Atlanta Falcons top duo of Julio Jones and Mohamed Sanu is strong.
The Green Bay Packers, Arizona Cardinals, and even the New York Giants are among the elite as well.
Through it all though, considering stud presence and depth from top to bottom, the New York Jets, yes, the New York Jets, have the deepest receiving grouping in the National Football League.
Never has a Twilight Zone episode been so screwed up.