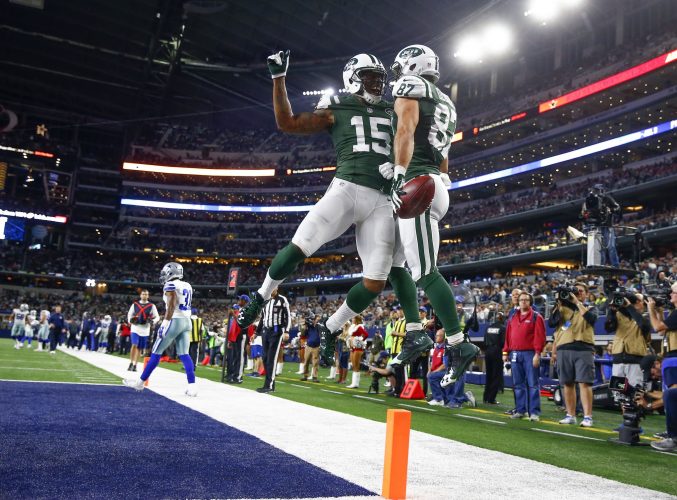 After coming a few inches short of the postseason last year, the New York Jets have the pieces in place to make it a distant memory.
When Ryan Fitzpatrick's deep ball down the right sideline went into and out of the hands of Kenbrell Thompkins, who had a clear path to the end zone, the New York Jets had officially been pronounced dead in their Week 17 pursuit of a playoff berth.
Rex Ryan had come back to haunt his former team yet again, the Jets had reverted back to their choking ways, and the Pittsburgh Steelers had snuck in as the sixth seed in the AFC.
It was simply a classic case of them "Good Ol' Jets." They are almost there, but not quite. Time after time, they cannot seem to get out of their own way.
In last year's case, it was potentially their most talented non-playoff roster in franchise history.
This year, however, that will not be the case. Any fans currently writing Gang Green off prior to Week 1 kickoff are making a mistake they will soon regret.
The Jets are potent, they are fierce, and are as dangerous as they come in the AFC. There are a plethora of reasons as to why that is the complete and utter truth.