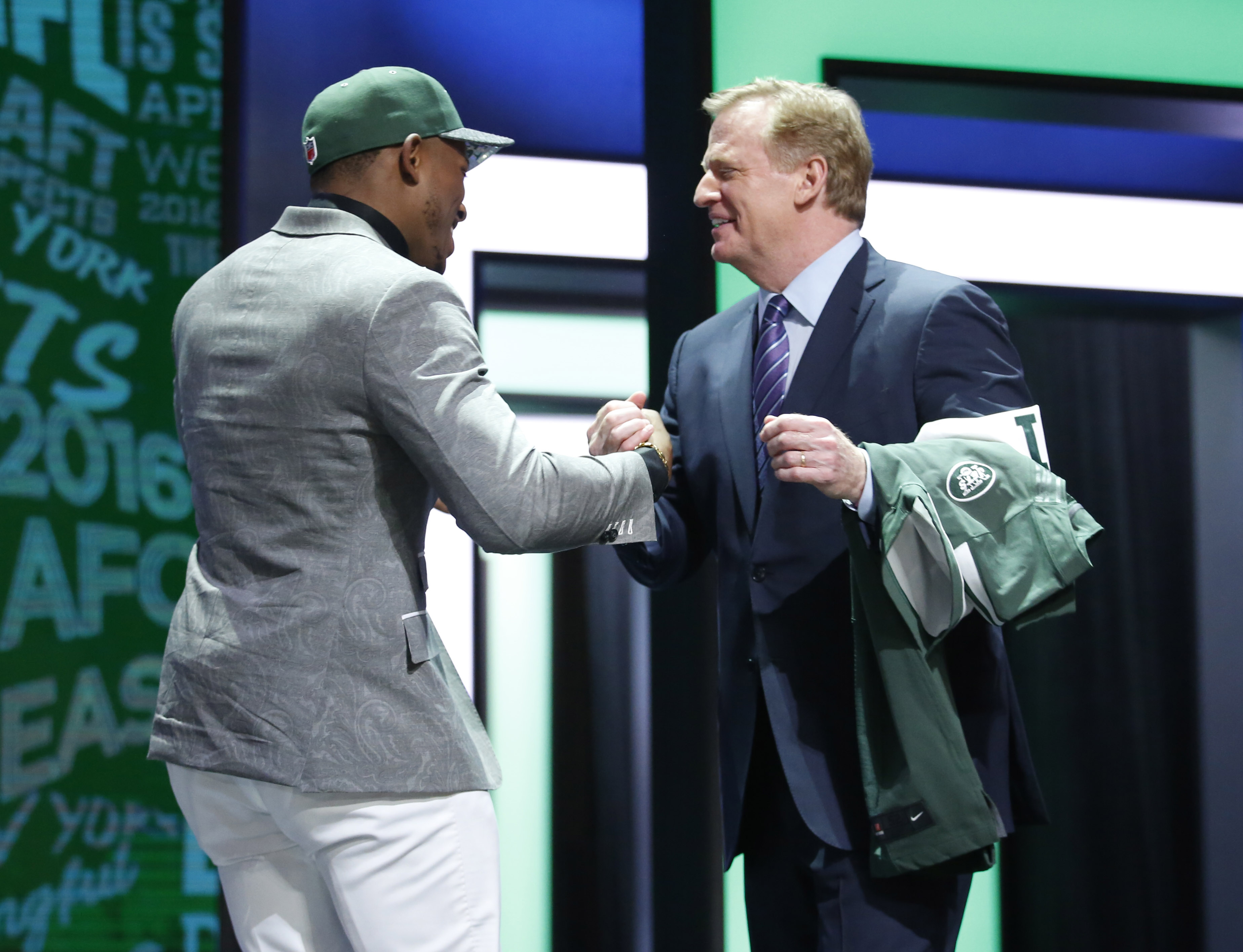 Darron Lee's Progression
Piggybacking on the 4-3 discussion, rookie Darron Lee enters the fray.
The smallish, yet excitable linebacker fits the WILL spot in the 4-3 much more freely than anything the 3-4 can provide. Allowing the kid to flourish not only as the nickel backer, but in the base will be critical.
Moreover, just the idea of Lee finding his way early on in this league will do wonders for a defense who has lacked sideline-to-sideline speed for many seasons.
This is new age, pass happy league that is actually forcing new positions to be born out of the woodwork. Lee fits one of those new positions brilliantly.
Should Lee compete for the NFL Defensive Rookie of the Year in 2016, this unit will have a serious chance of being called the best in the land.
All the pieces are present. New York has three stud interior defensive lineman. They possess a brilliant run stuffing middle linebacker. They have a hall of fame corner on one side, and two productive guys after him. The Jets also have a star at strong safety and a very underrated center fielder.
The pieces are there. But there is much that needs to happen if this squad wants to best their 2015 ranking against such a soft schedule.
Only time will tell whether or not Bowles and boys get it done.