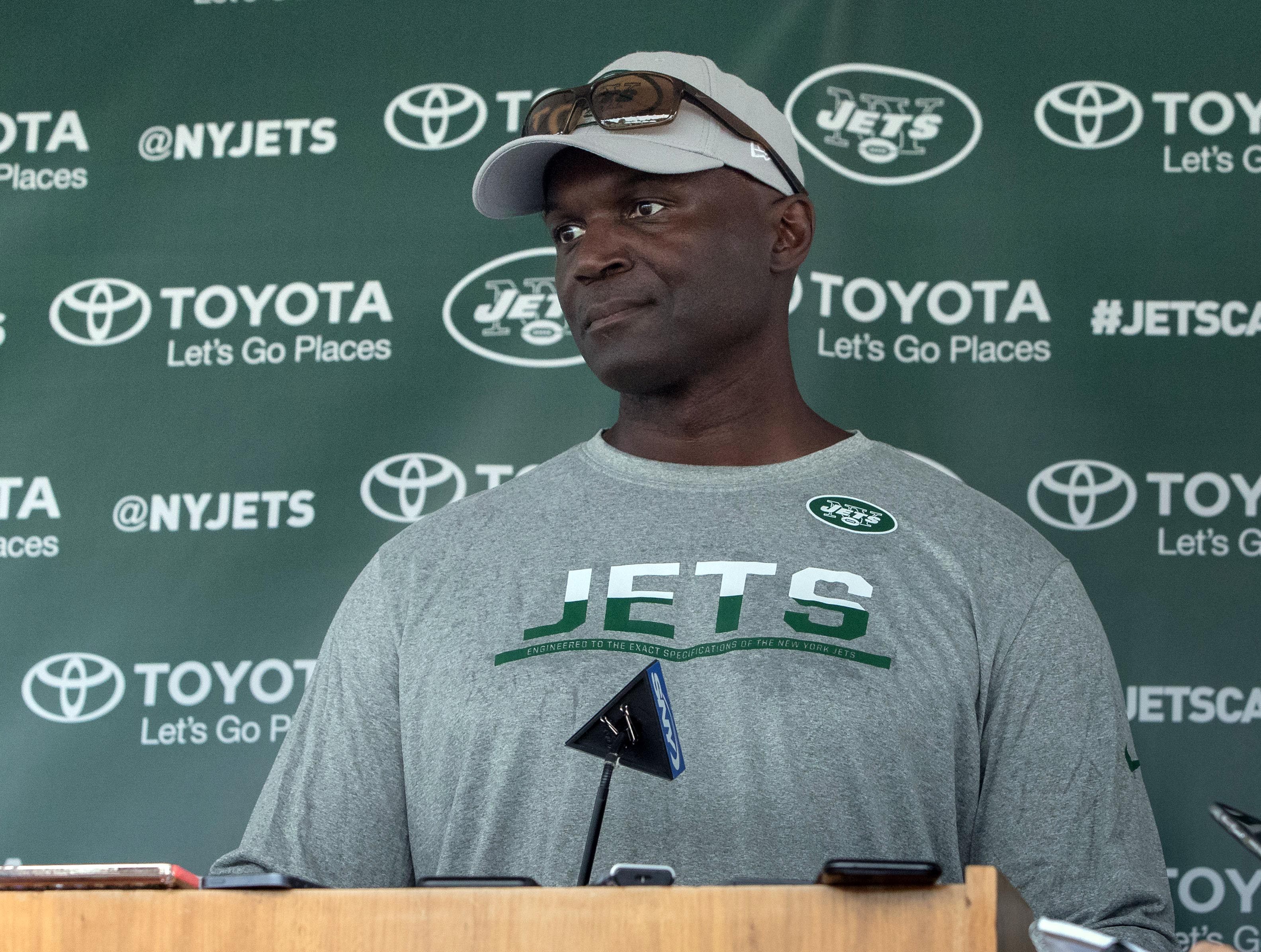 Bowles's Imagination
As previously noted, the pieces are in place for dominance. There's just one tiny little problem with these pieces.
We're not quite sure if they all fit seamlessly.
Muhammad Wilkerson, Leonard Williams and Sheldon Richardson make up one of the more terrifying defensive lines in the NFL. Although, only two of the three can see the field at once in the base 3-4 package.
This creates one major issue.
Now that Big Mo is fully employed with security and a bundle full of money, the 4-3 setup is much more likely.
And since Bowles fancies himself a versatile defensive mind who showcases multiple fronts, look for the 4-3 to be used just as much as the 3-4.