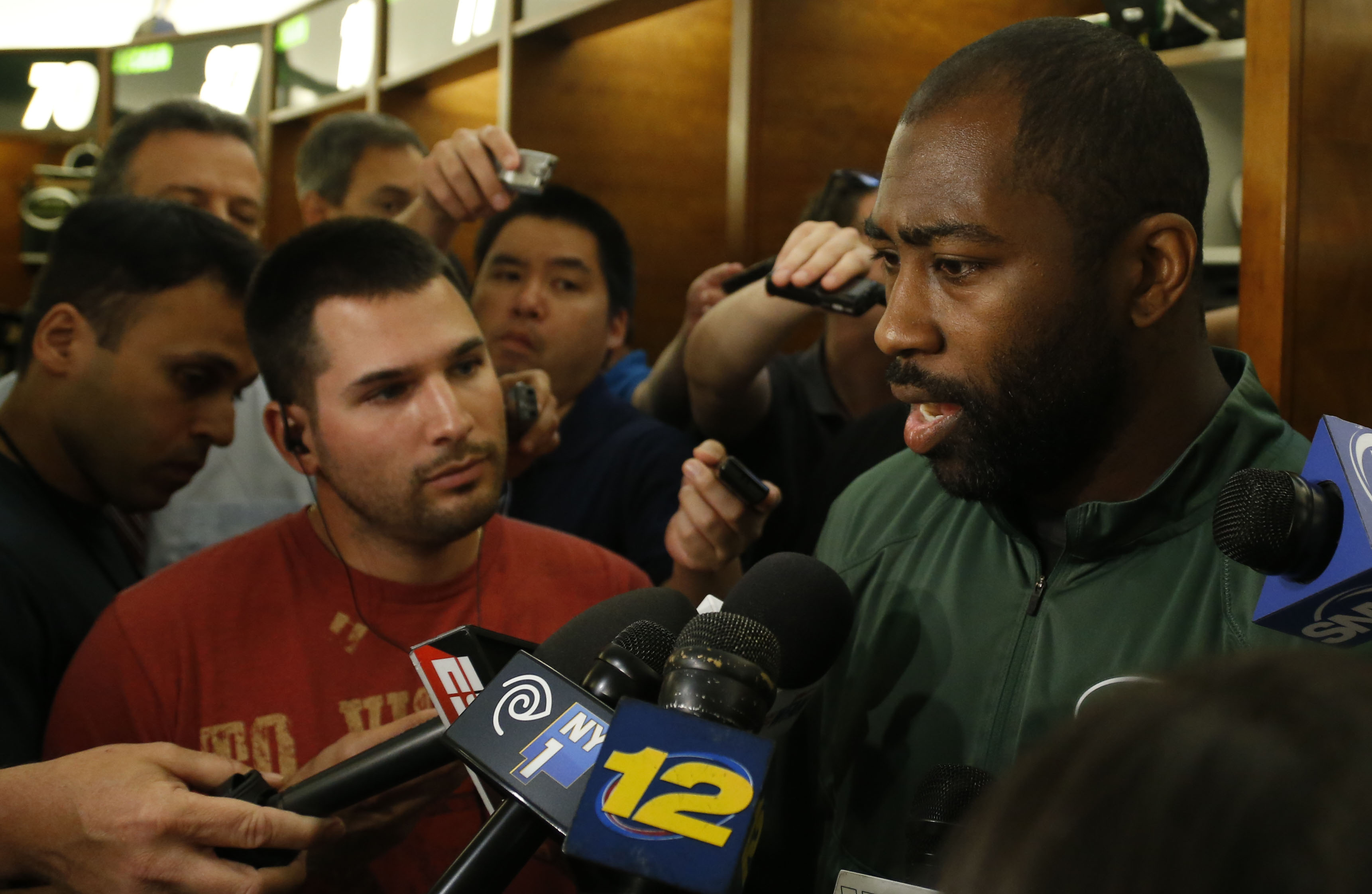 Revis Cannot Slow Down
It's been bandied about constantly this offseason. But it's important.
Whether or not Darrelle Revis will continue his downward spiral at age 31 is the all important question.
Though a Pro Bowler a season ago, and though he did rank among the elite in certain statistics, Revis's decline in speed was evident. He simply couldn't keep up with the speedsters of the league.
When DeAndre Hopkins or Sammy Watkins were the opponent, the opposing QB foamed at the mouth.
Hopkins's Stats vs. NYJ in 2015: 5 REC, 118 YDS, 2 TD
Watkins's Stats vs. NYJ in 2015: 14 REC, 150, 2 TD
Losing Antonio Cromartie was not a huge hit. The key, though, will be the top three cornerbacks all pulling their own weight. Bowles will know he cannot devise gameplans around a Revis Island. Instead, Revis Island will be part of the mainland.
Still, Revis will have to churn out the same type production like we saw a season ago if this Jets unit wants to be the best in the land.